Bildnachweis / picture credits:
Technisches Museum Wien / Firmenbestand T. Kotykiewicz (Signatur FI-06) Alle Fotos unterliegen dem Copyright und dürfen nicht ohne Genehmigung verwendet werden! / All photos are subject to copyright and may not be used without permission!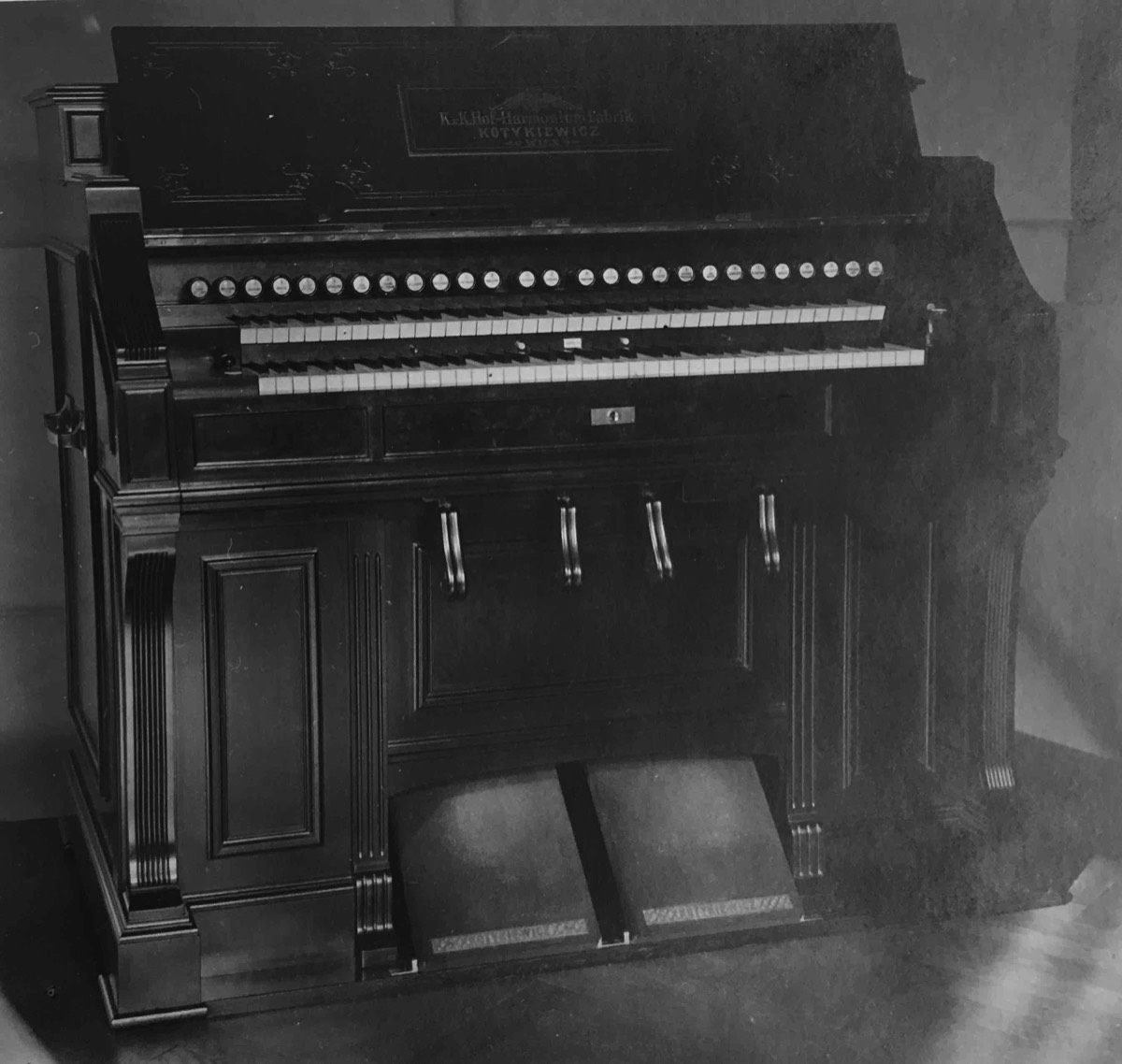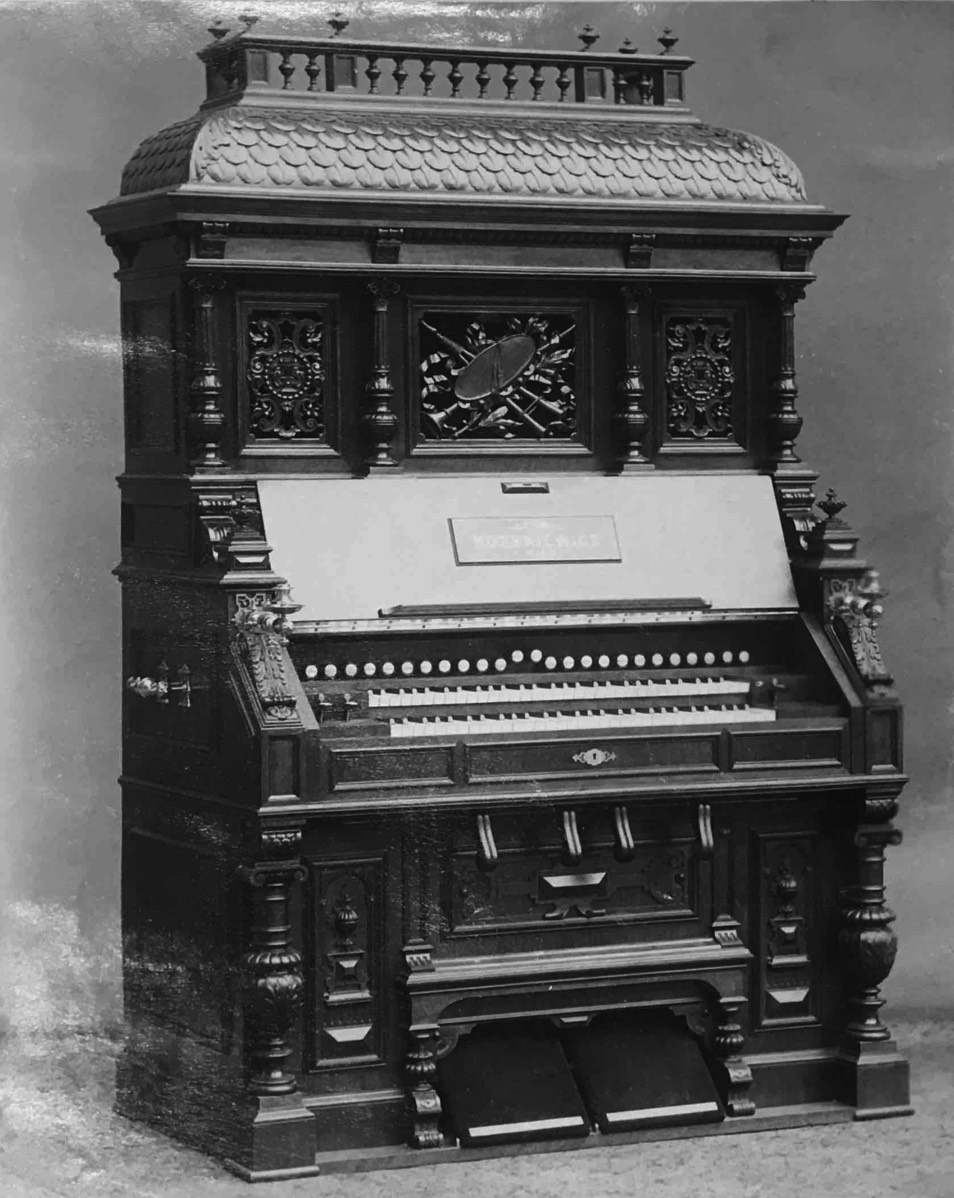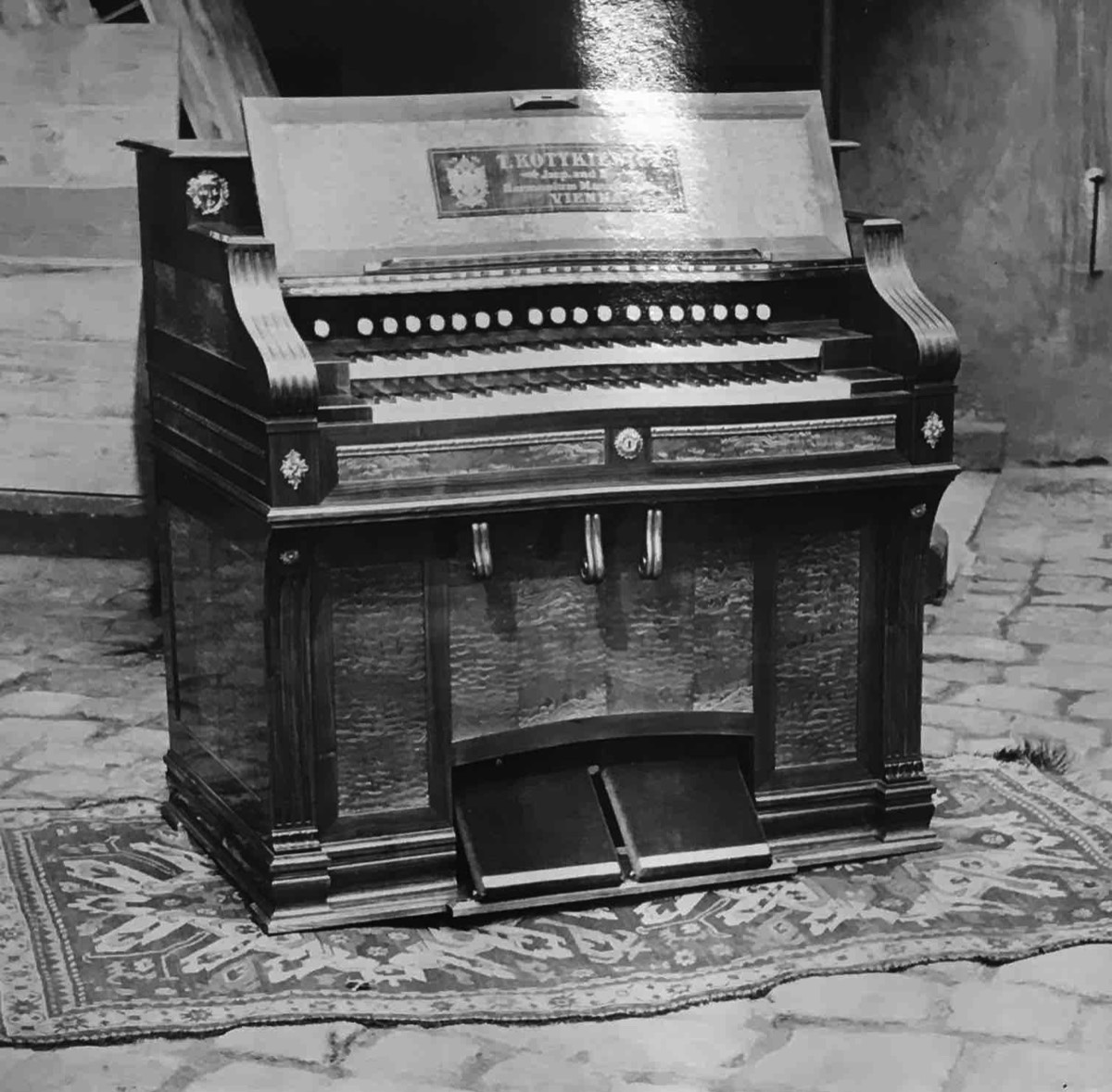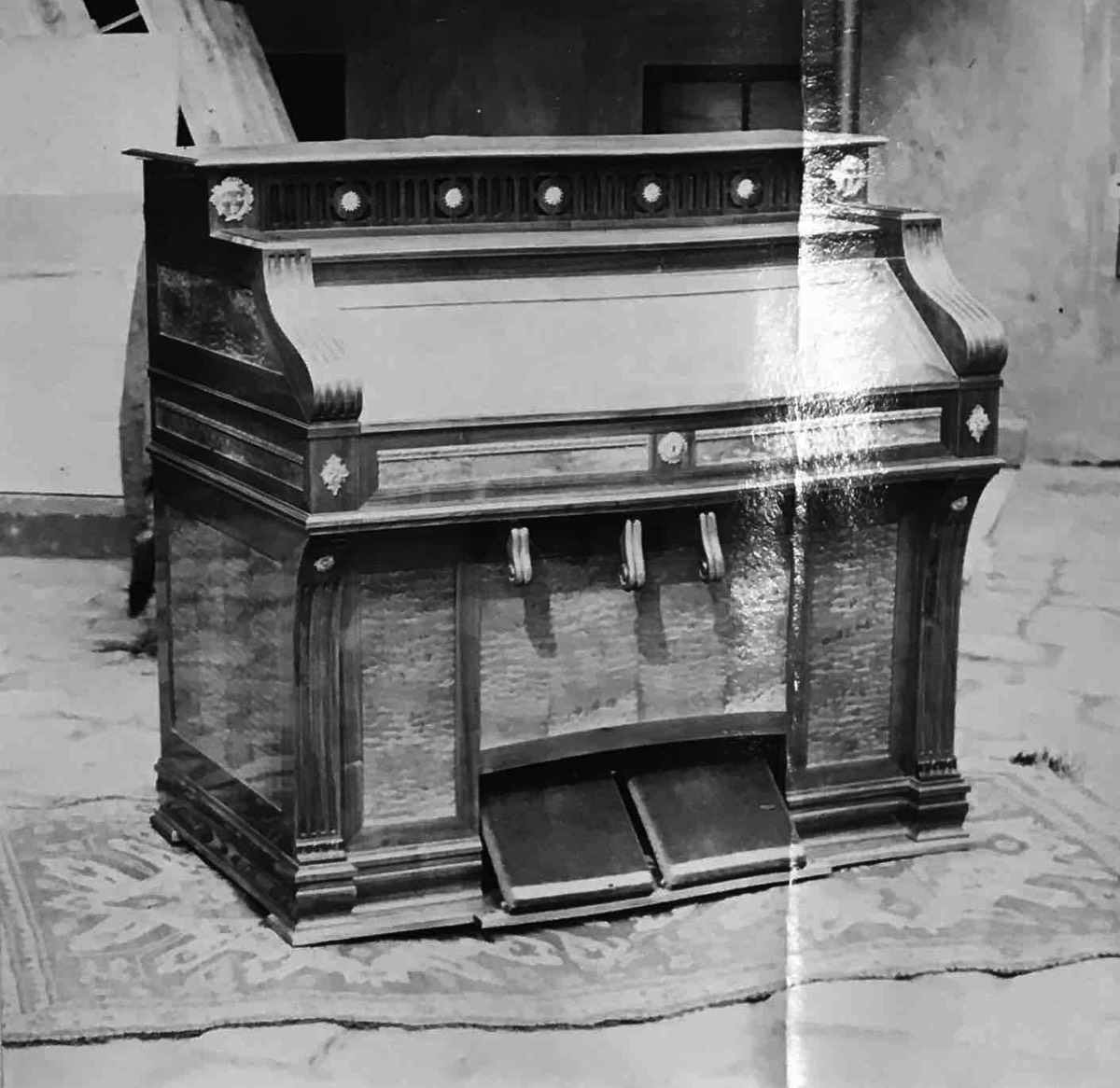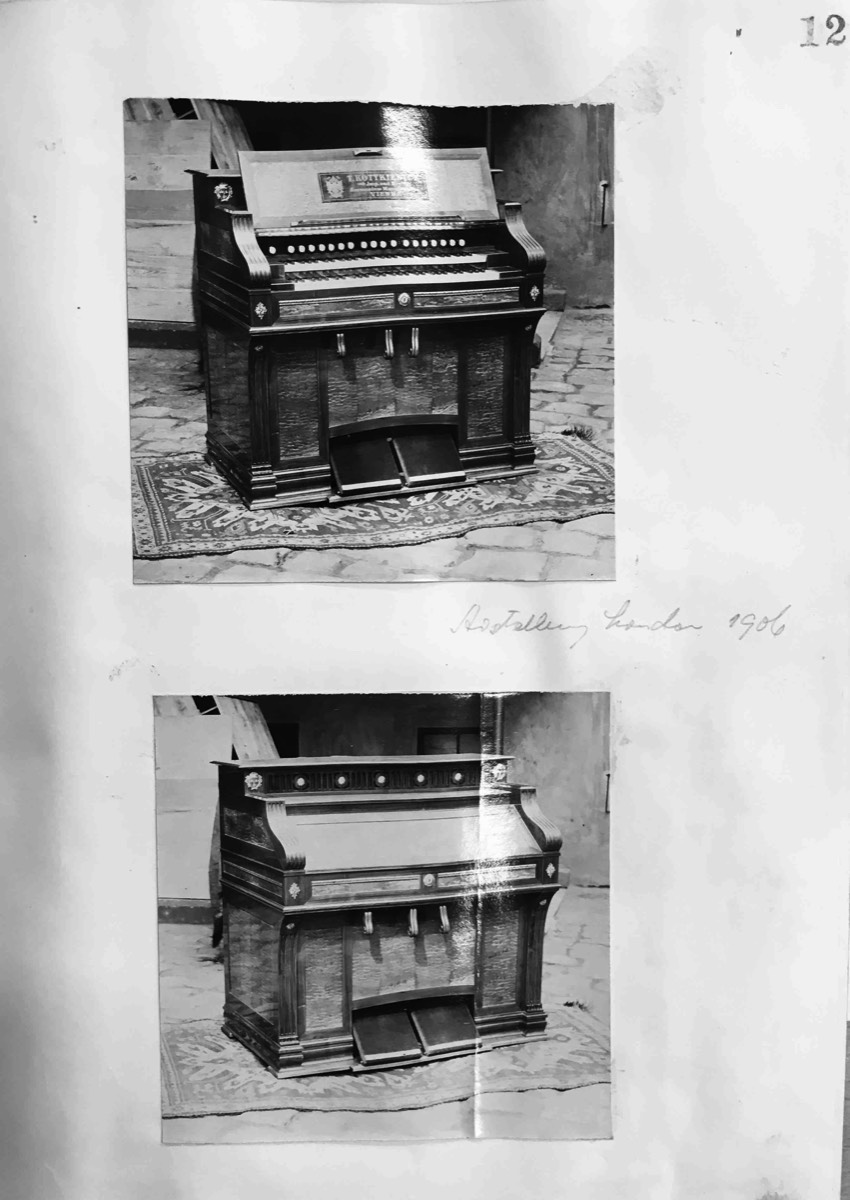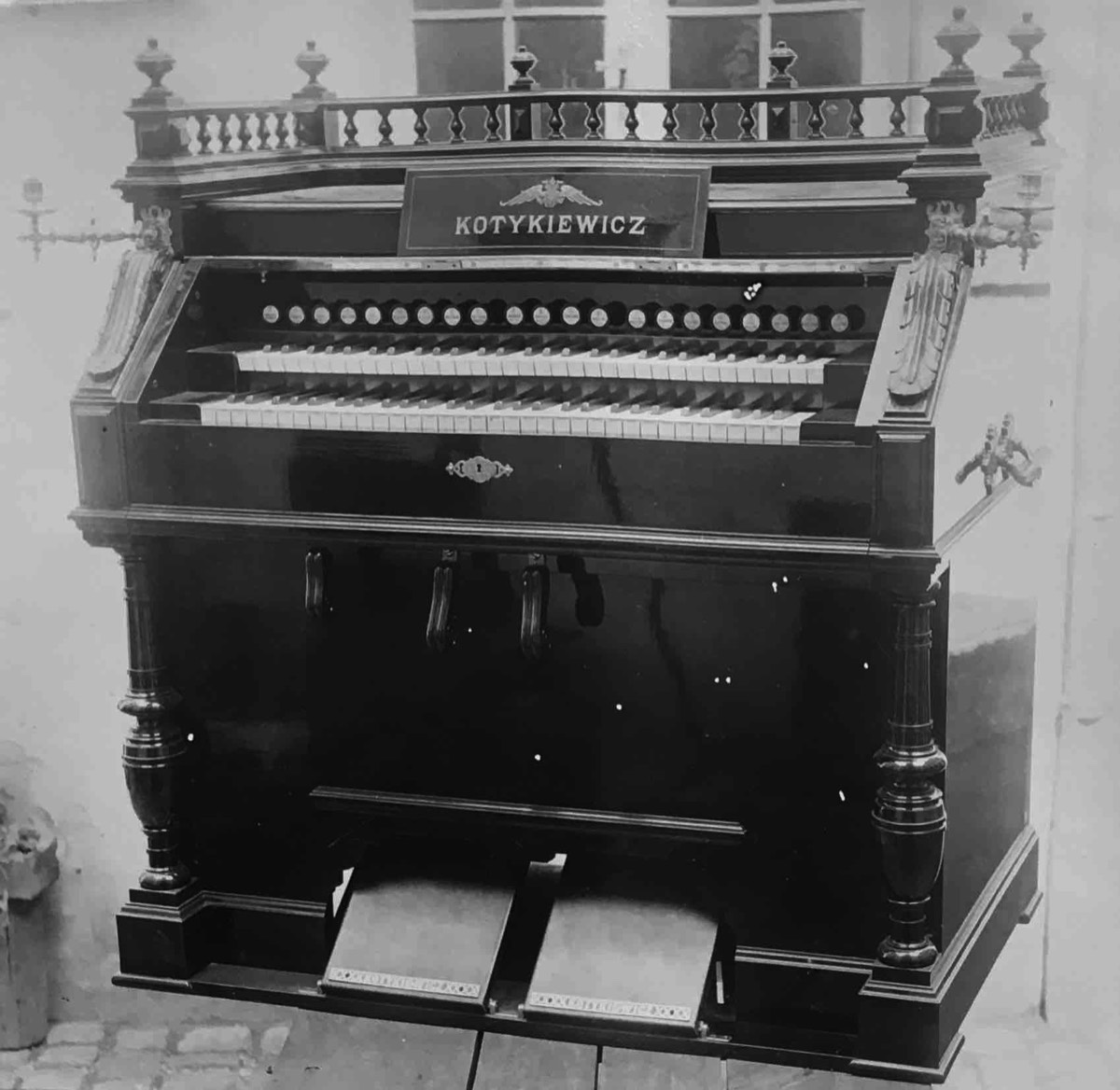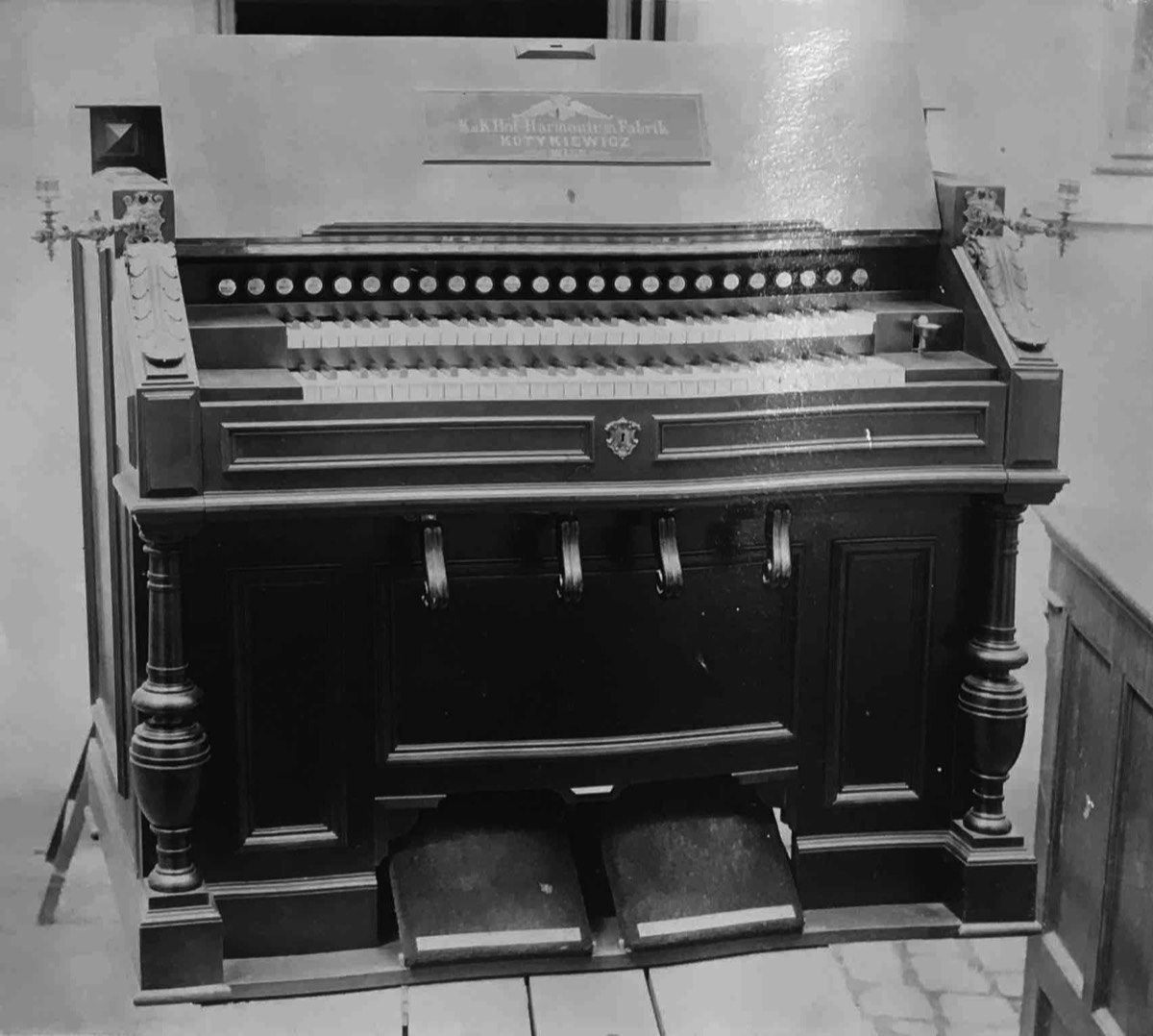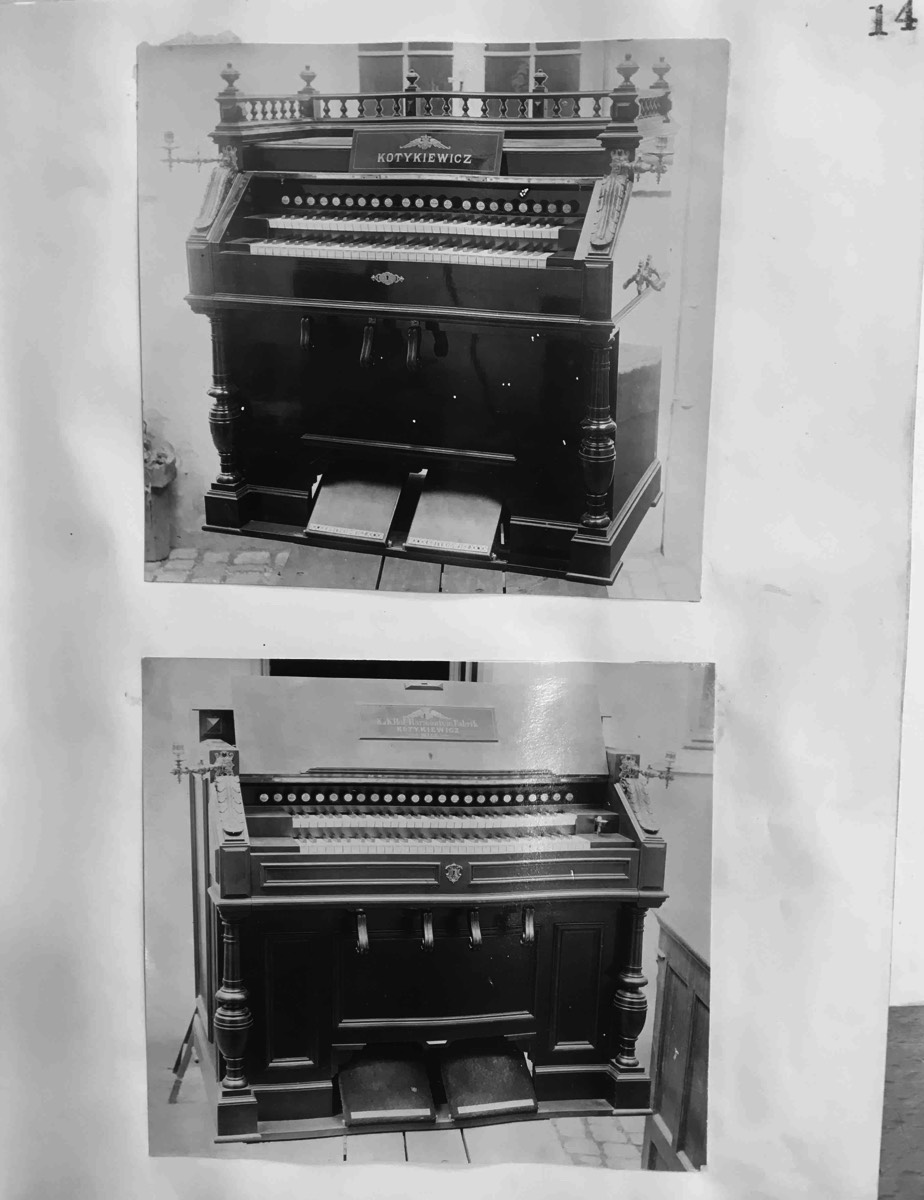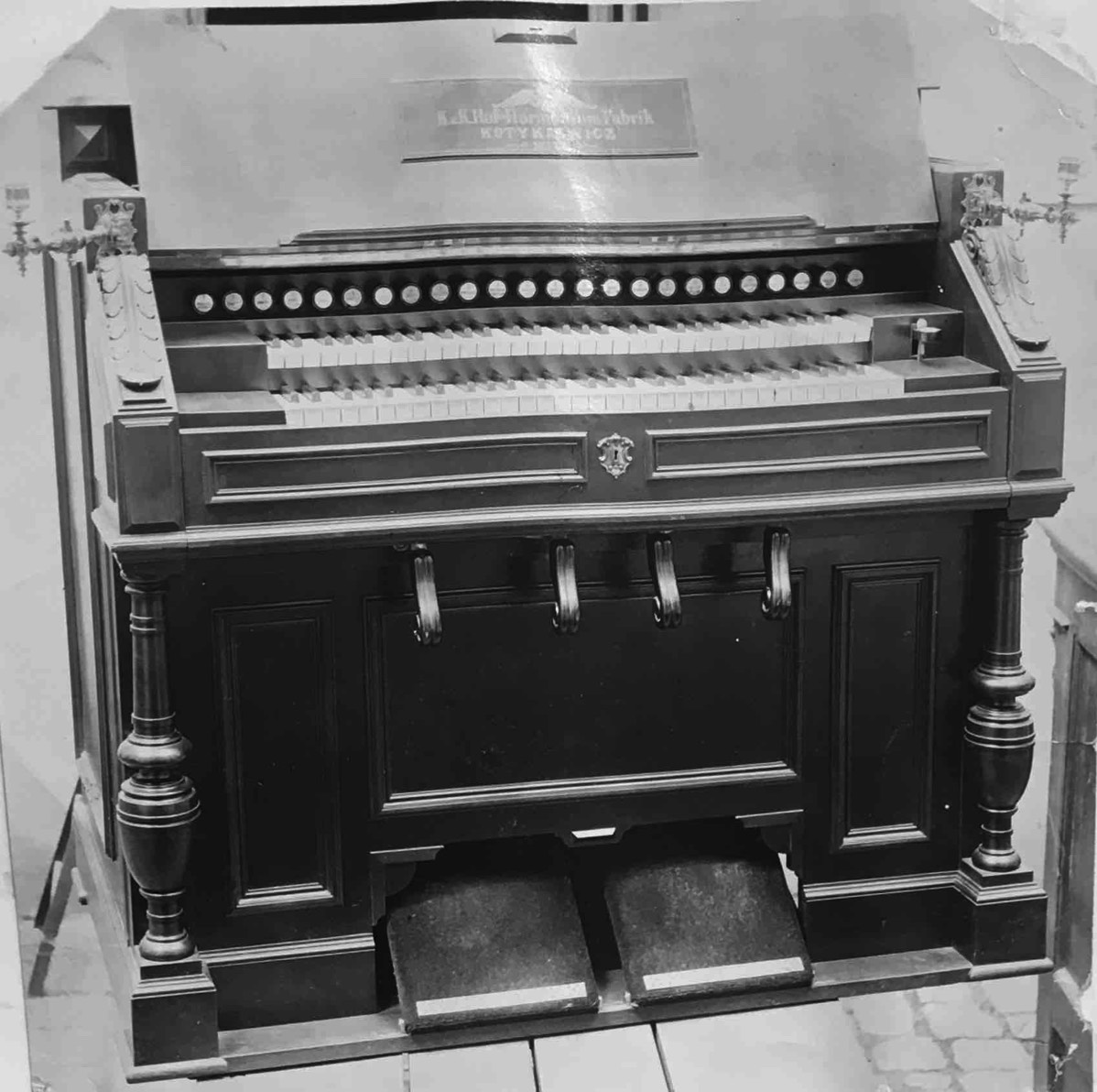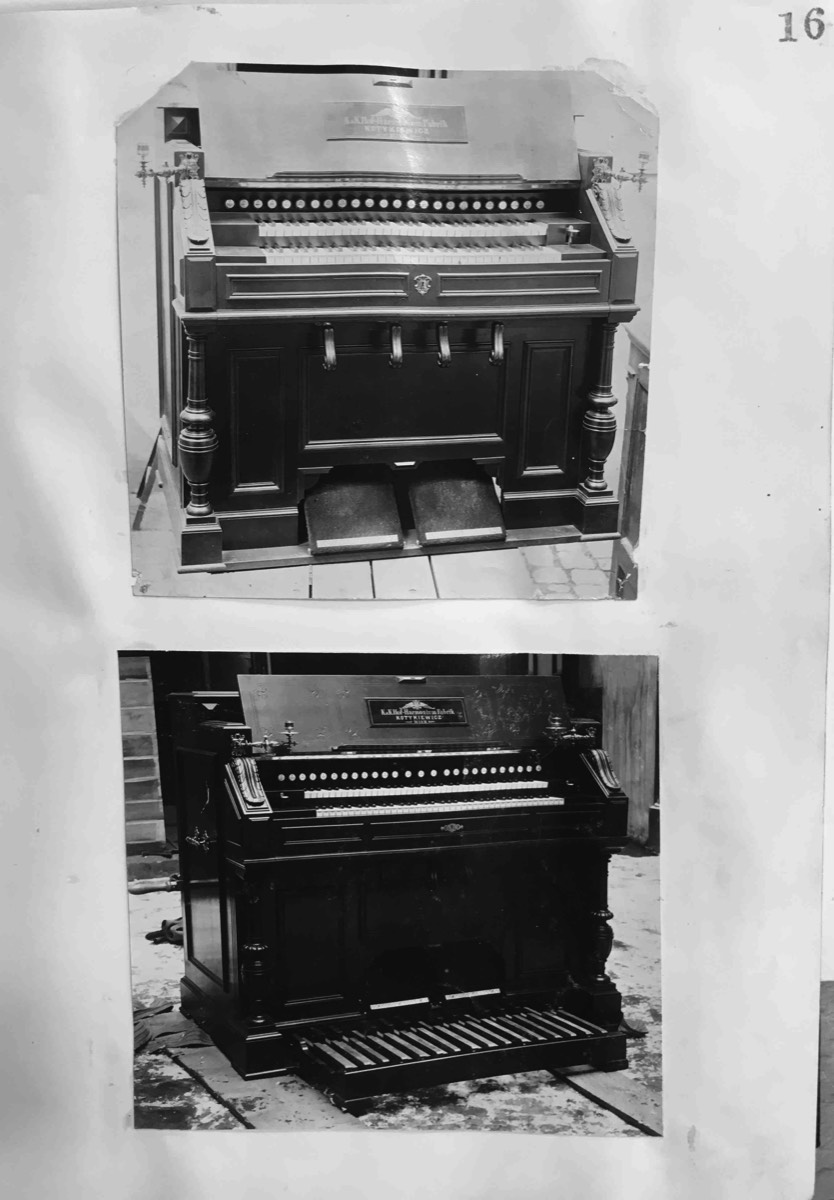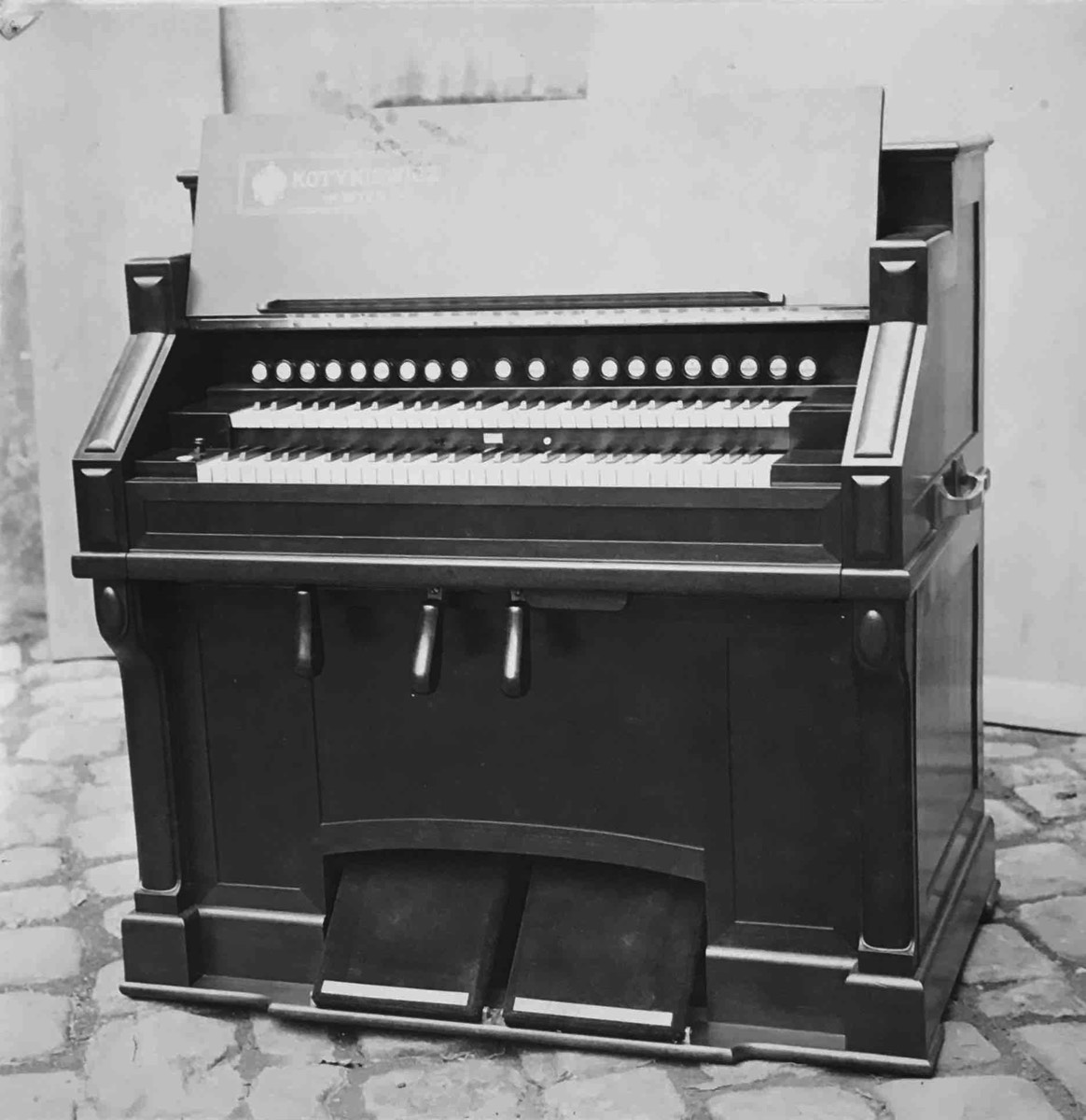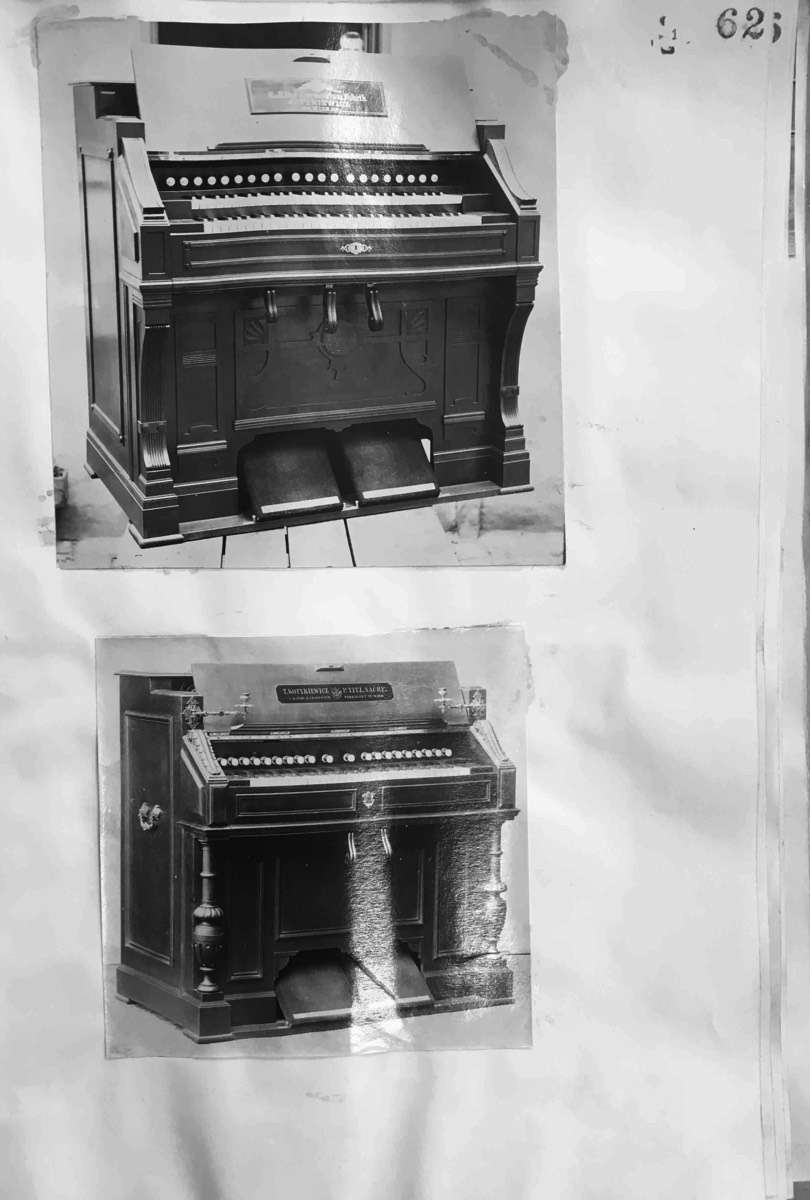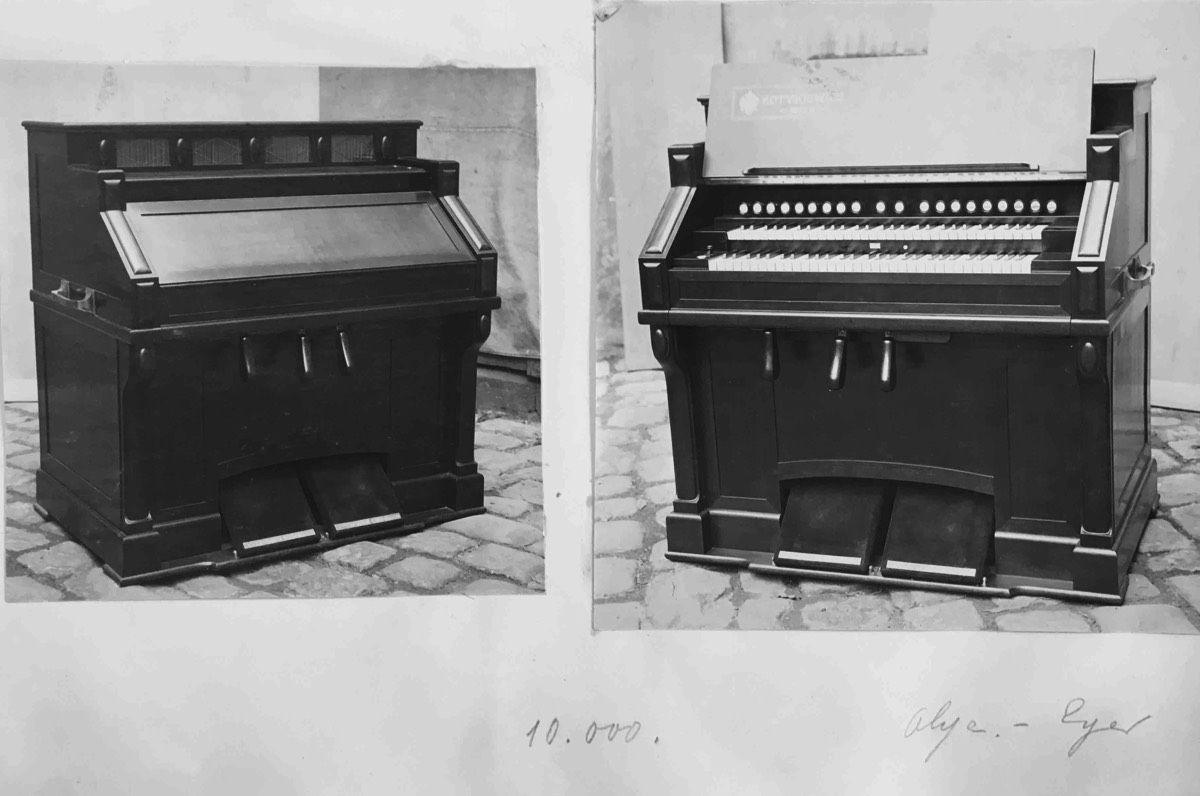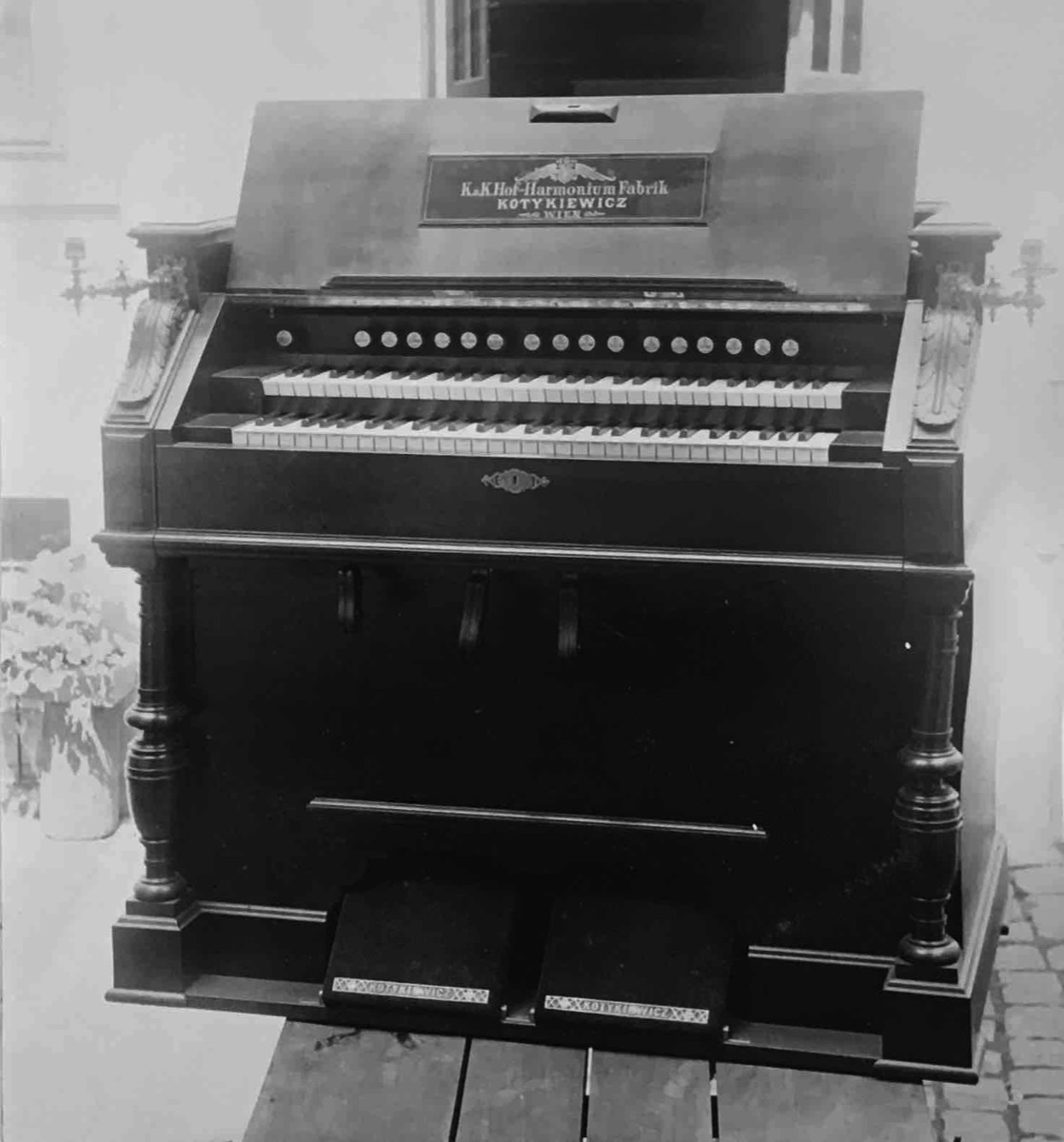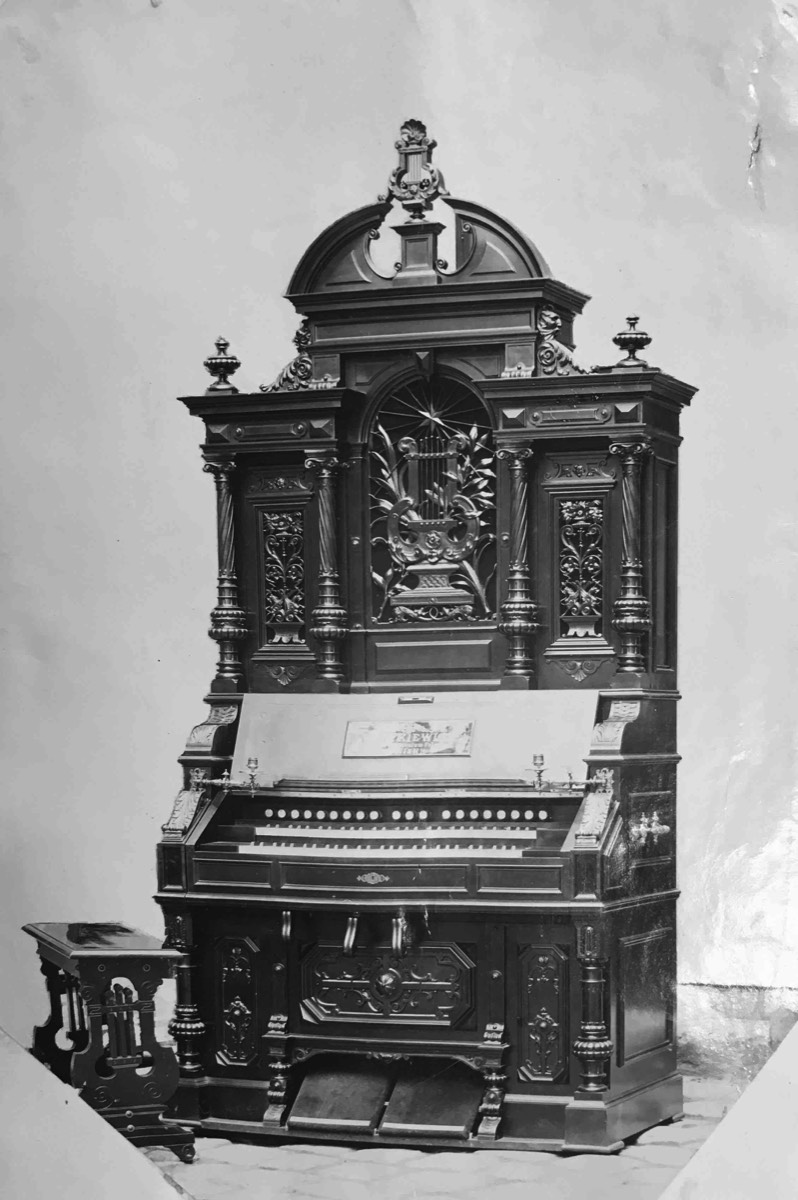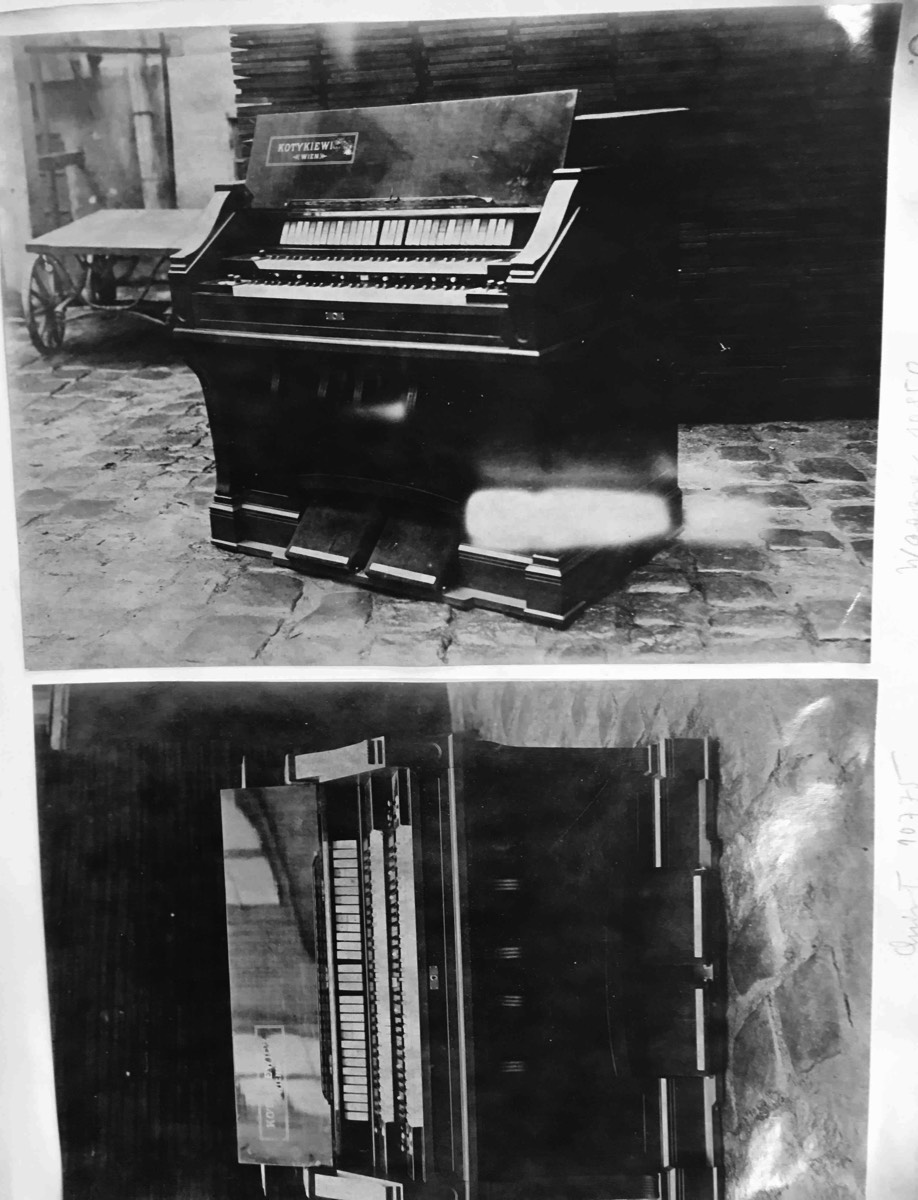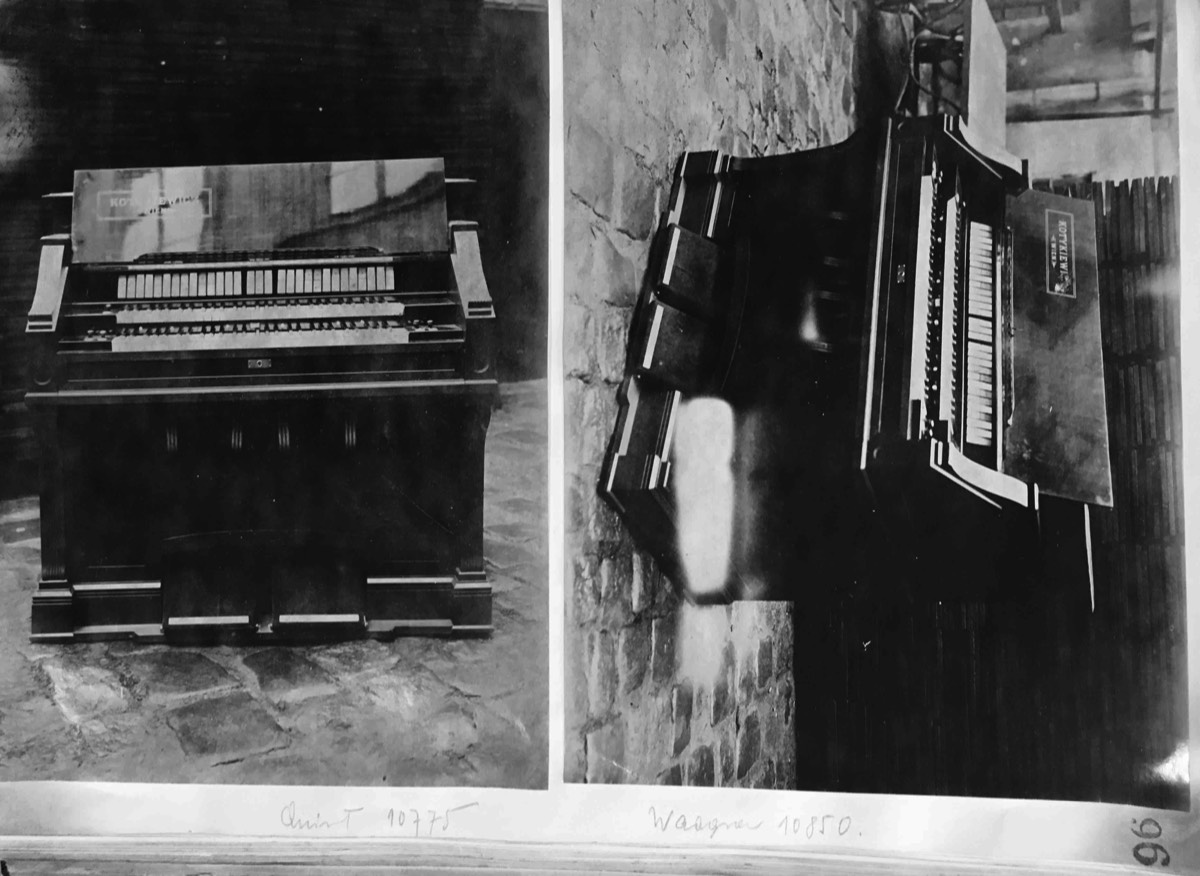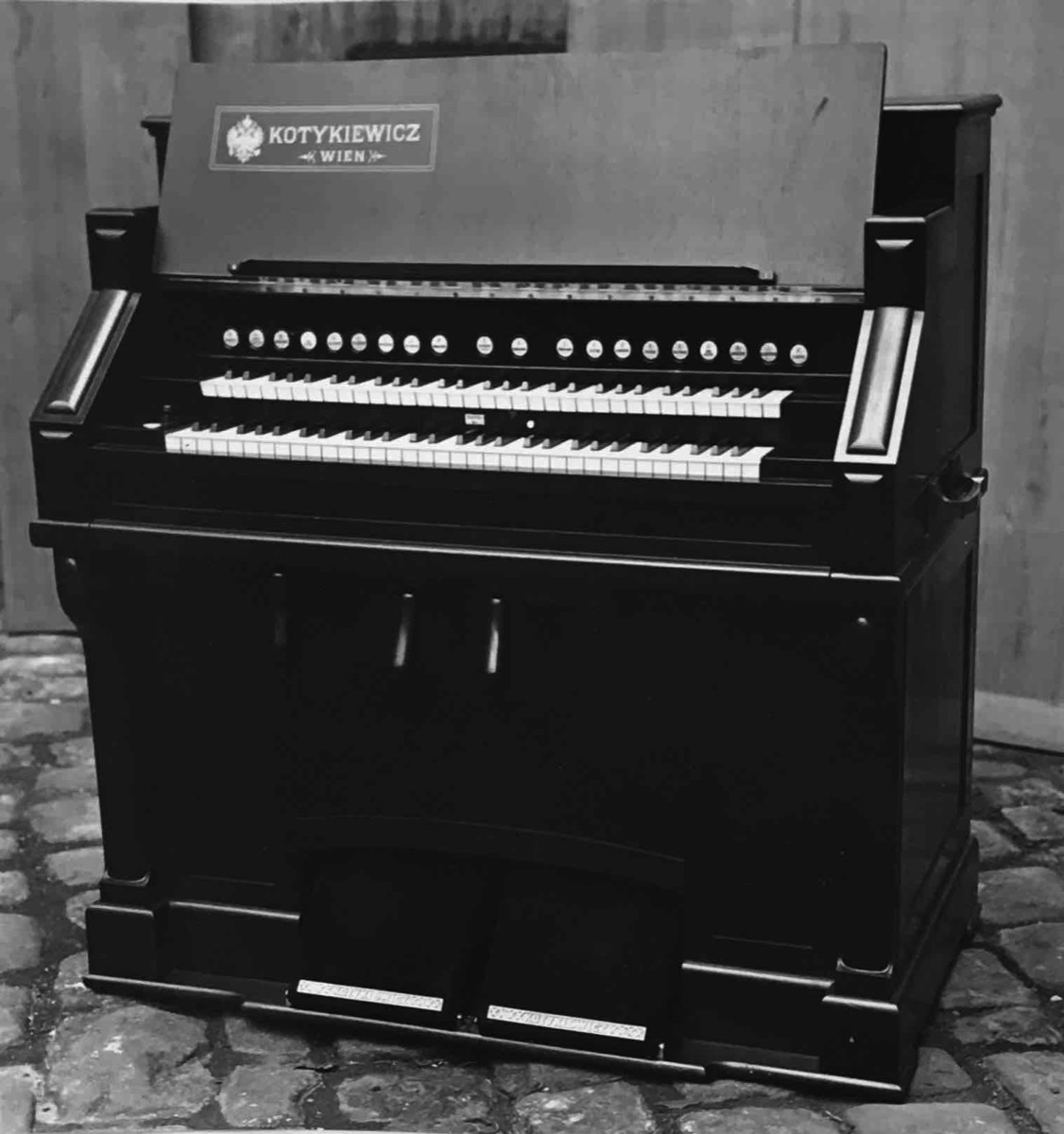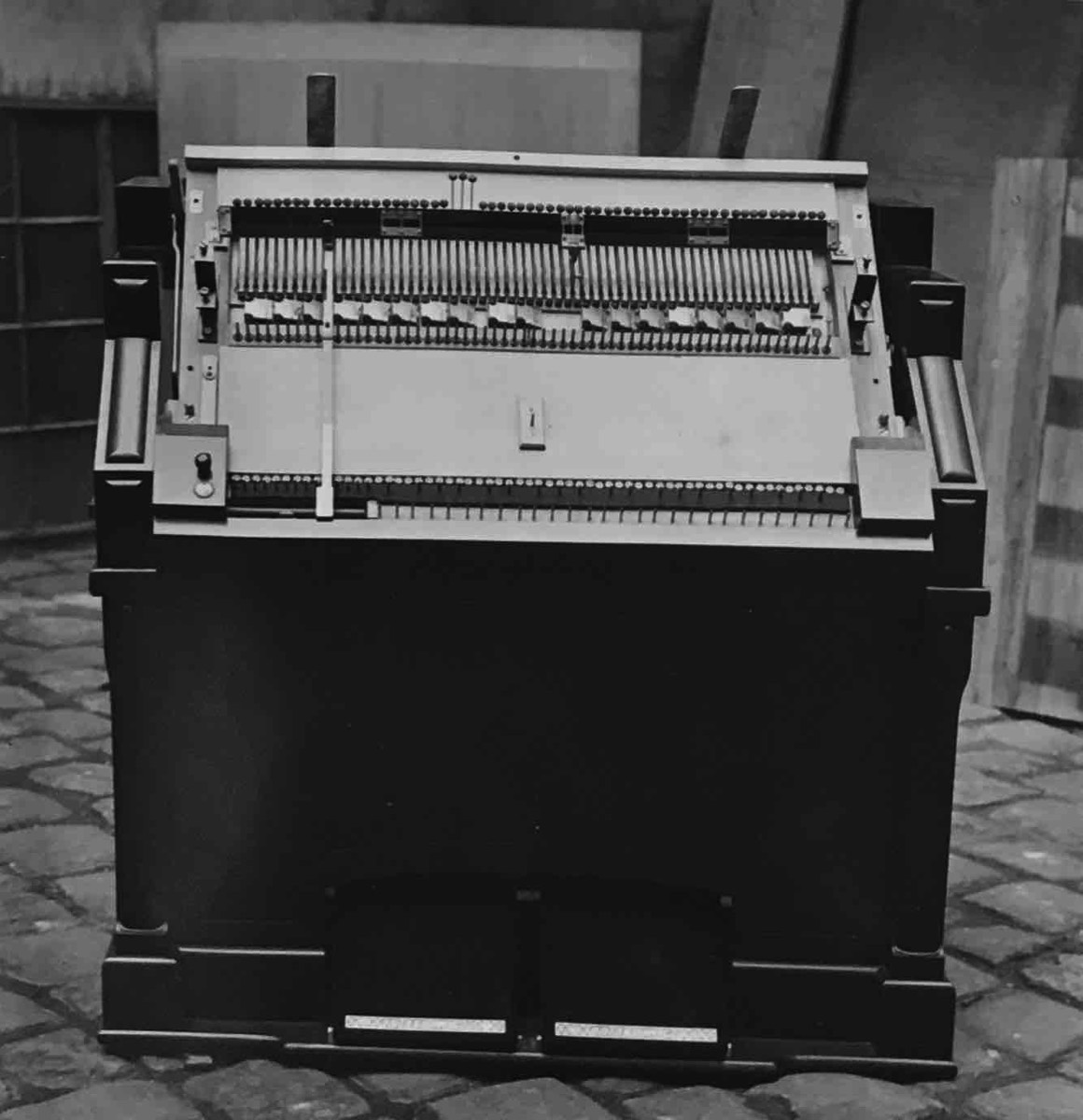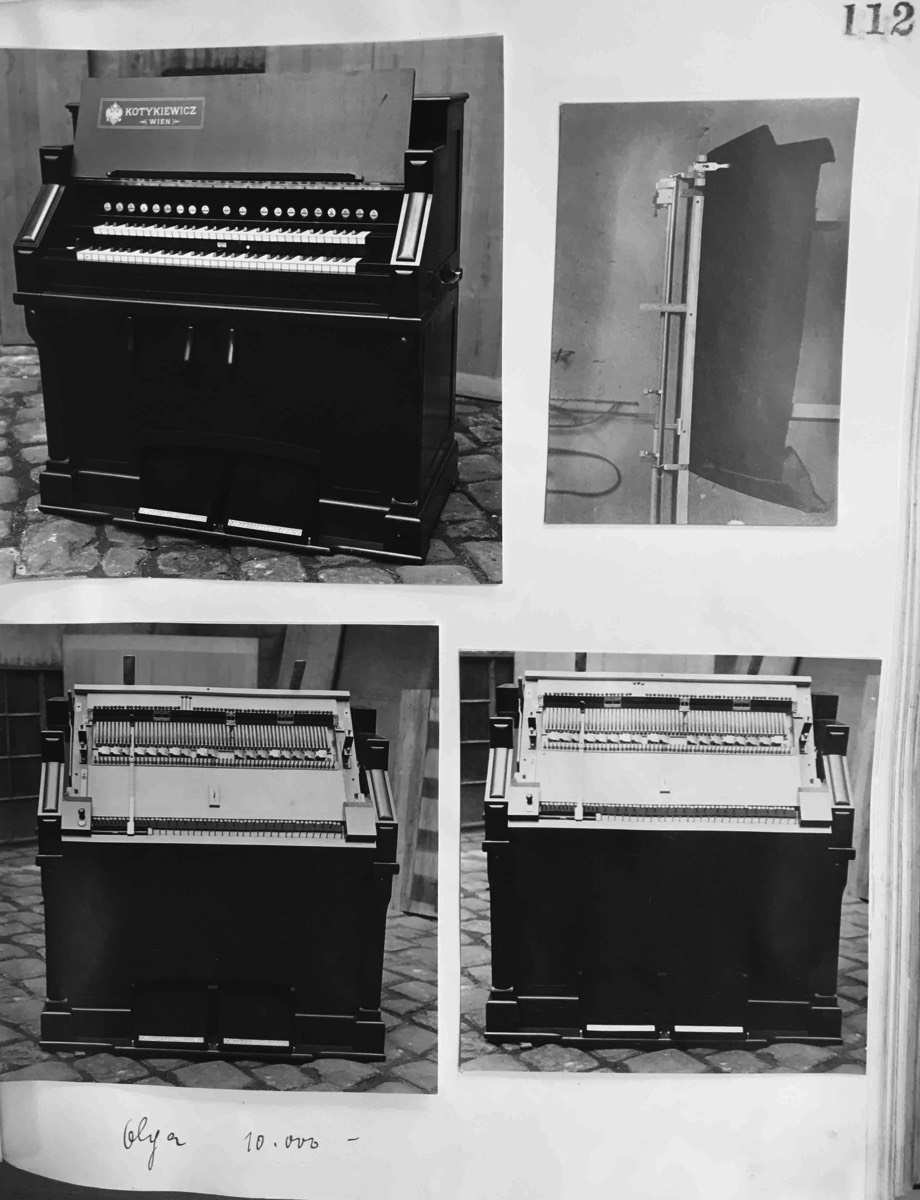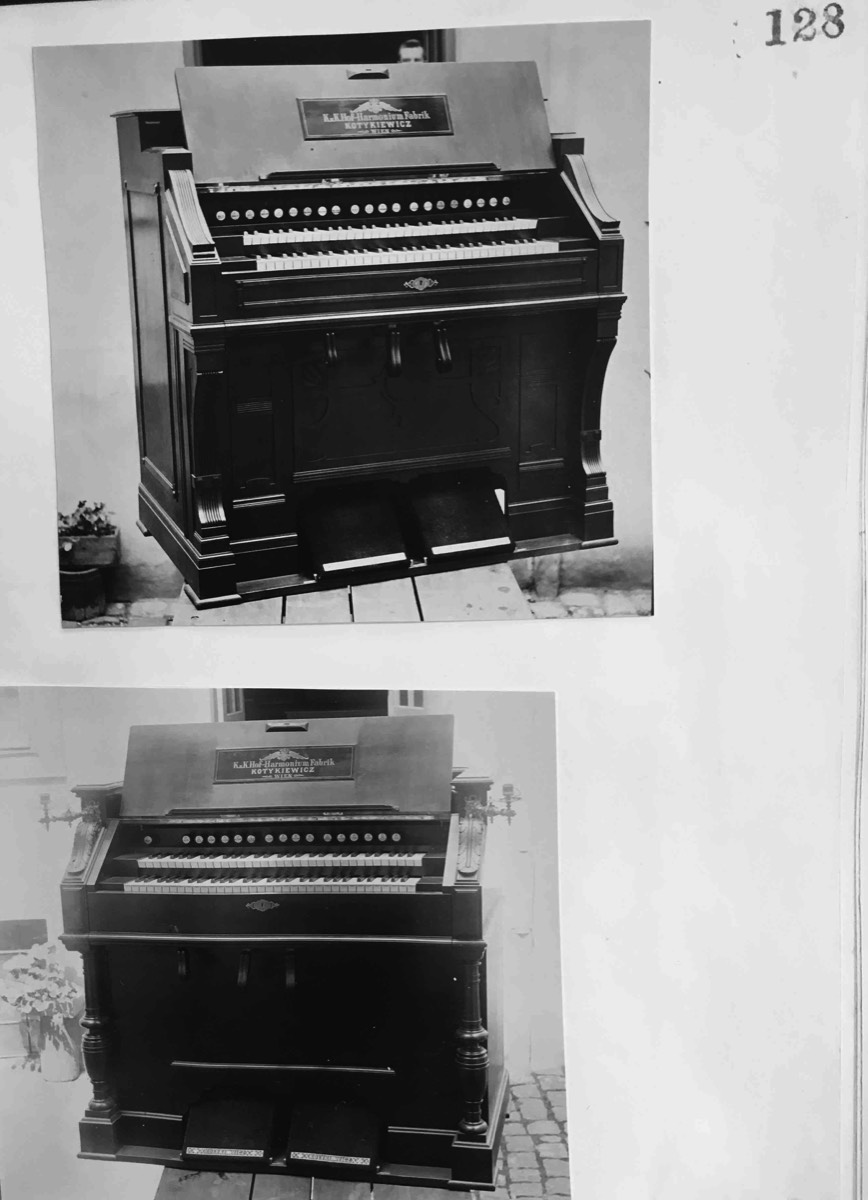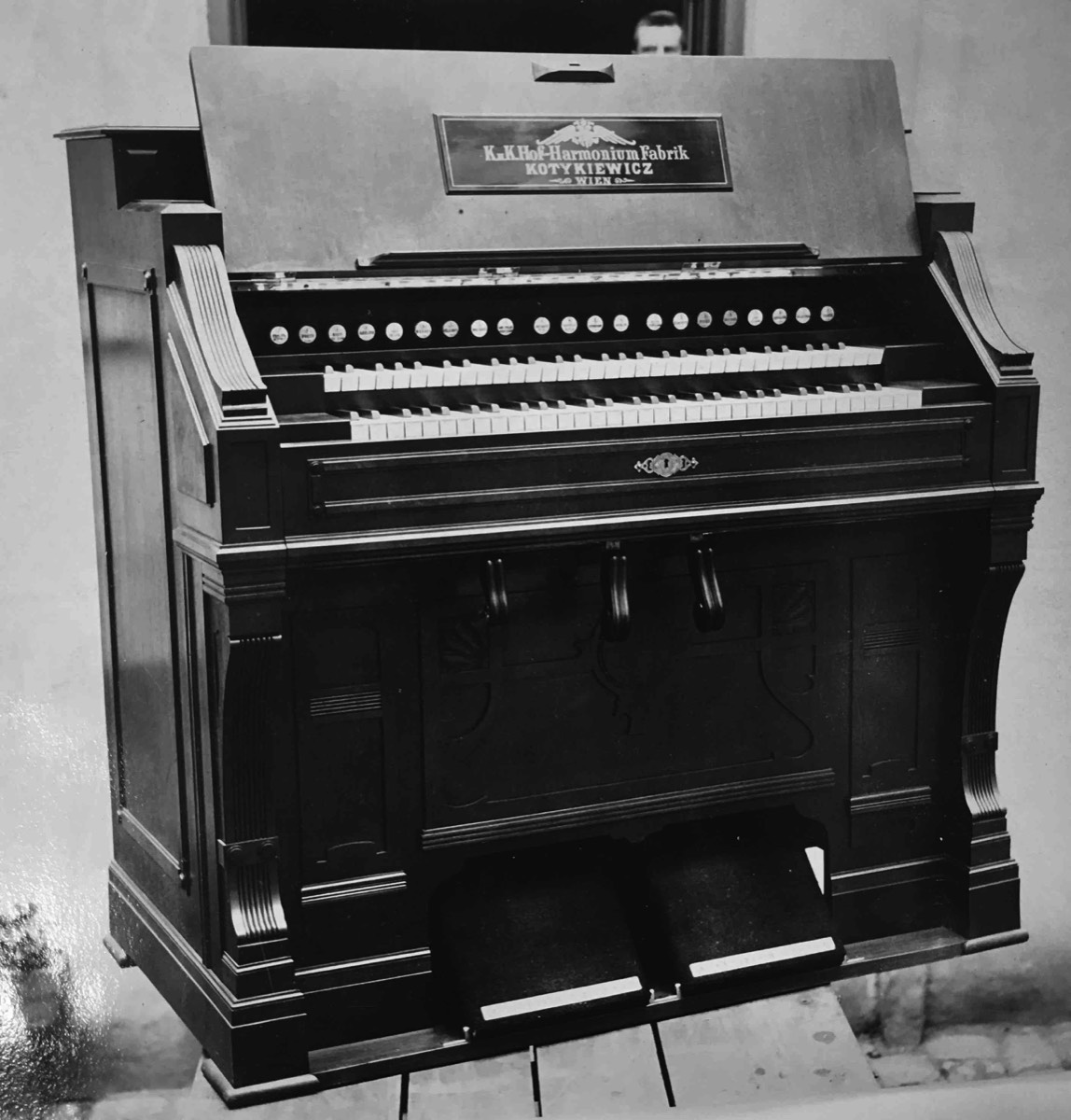 Ein zweites Manual erweitert die Spielmöglichkeiten erheblich. Durch die Manualteilung können 4 Klangfarben (auf jedem Manual zwei) unabhängig voneinander registriert werden. Außerdem sind diese Instrumente mit folgenden Erweiterungen ausgestattet:
Prolongement Automat / Großes Prolongement, Grand-Jeu Kniehebel, Forteklappen (Kniehebel), Manualkoppel.


Hier eine typische Disposition (m)eines zweimanualigen Instrumentes (8888)
5 Oktaven Tastatur - 7 Oktaven Tonumfang - 3 Kniehebel

Prolong Automat
Forte
Harpe Eolienne 2´
Aeoline 16´
Voix Celeste 8´
Basson 8´
Clairon 4´
Cor Anglais 8´
Percussion
Sourdine Pour I

Manual Koppel
Expression
Grand jeu

Flute Percussion 8´
Clarinette 16´
Fifre 4´
Hautbois 8´
Voix Celeste 8´
Aeoline 16´
Barytone Forte 32´ (!)

A second manual extends the playing possibilities considerably. The manual division allows 4 sounds (two on each manual) to be registered independently of each other. Furthermore, these instruments are equipped with the following extensions:
Prolongement Automat / Large Prolongement, Grand-Jeu knee lever, Forteklappen (knee lever), manual coupler.

Here is a typical disposition of a two-manual instrument
(my instrument 8888)
5 octave keyboard - 7 octave range - 3 knee levers



Prolong Automat
Forte
Harpe Eolienne 2´
Aeoline 16´
Voix Celeste 8´
Basson 8´
Clairon 4´
Cor Anglais 8´
Percussion
Sourdine Pour I

Manual Koppel
Expression
Grand jeu

Flute Percussion 8´
Clarinette 16´
Fifre 4´
Hautbois 8´
Voix Celeste 8´
Aeoline 16´
Barytone Forte 32´ (!)