Bildnachweis / picture credits:
Technisches Museum Wien / Firmenbestand T. Kotykiewicz (Signatur FI-06) Alle Fotos unterliegen dem Copyright und dürfen nicht ohne Genehmigung verwendet werden! / All photos are subject to copyright and may not be used without permission!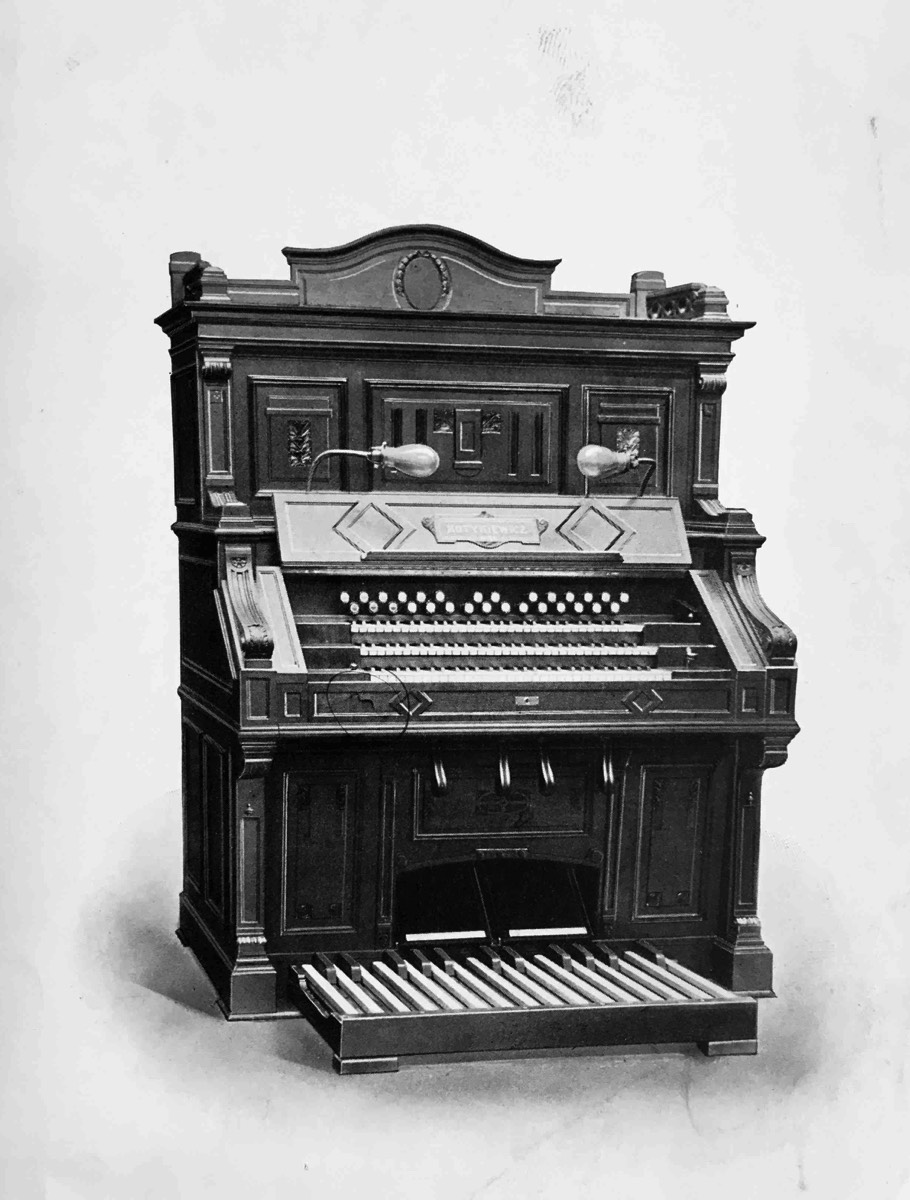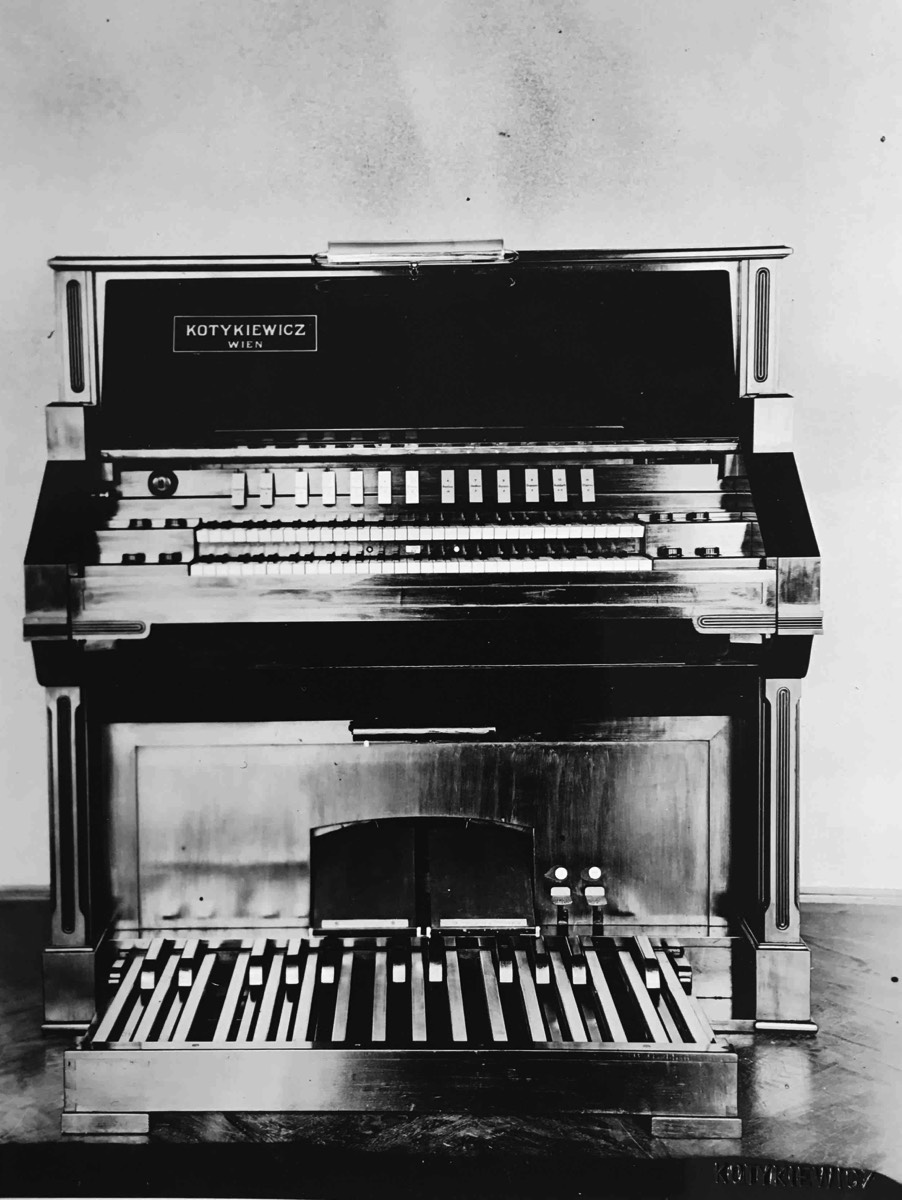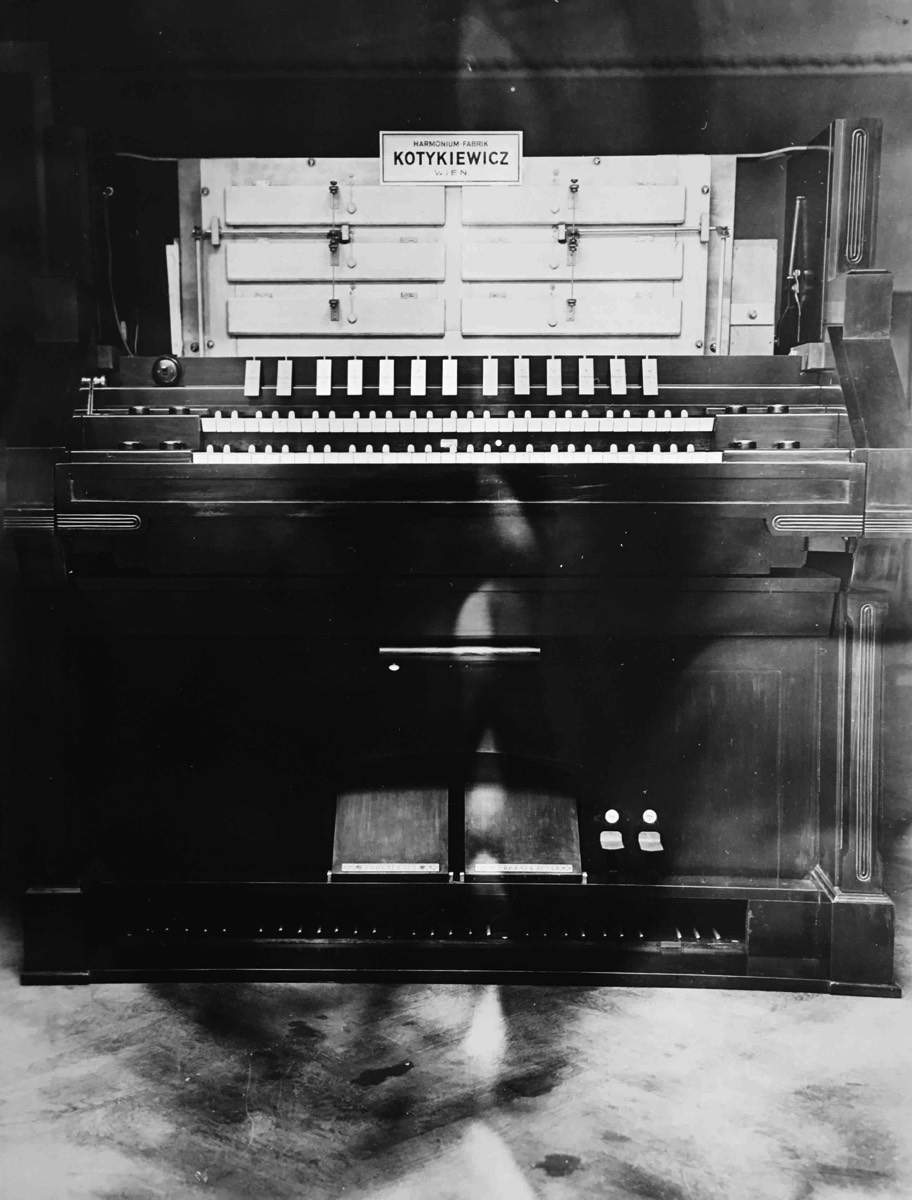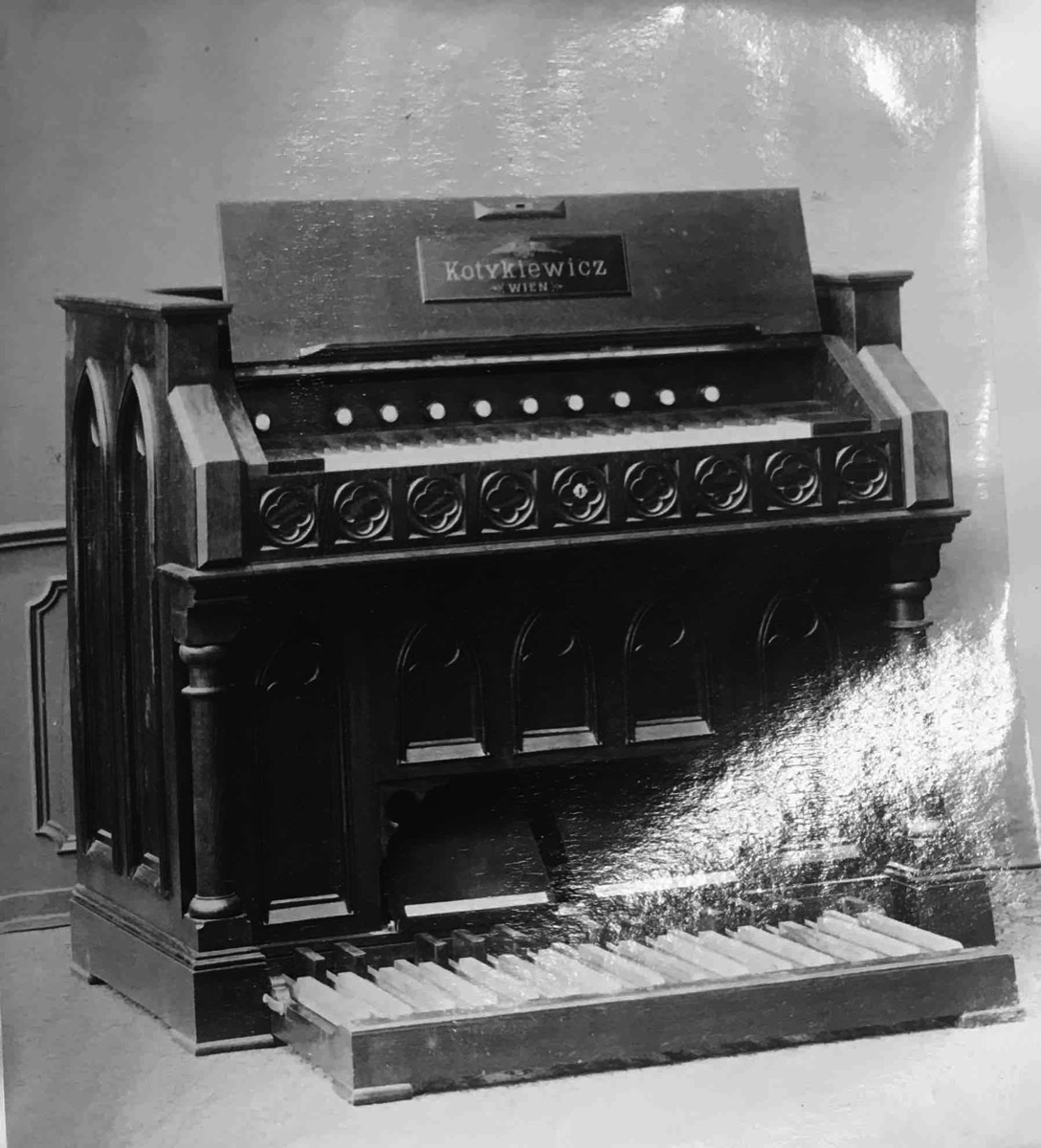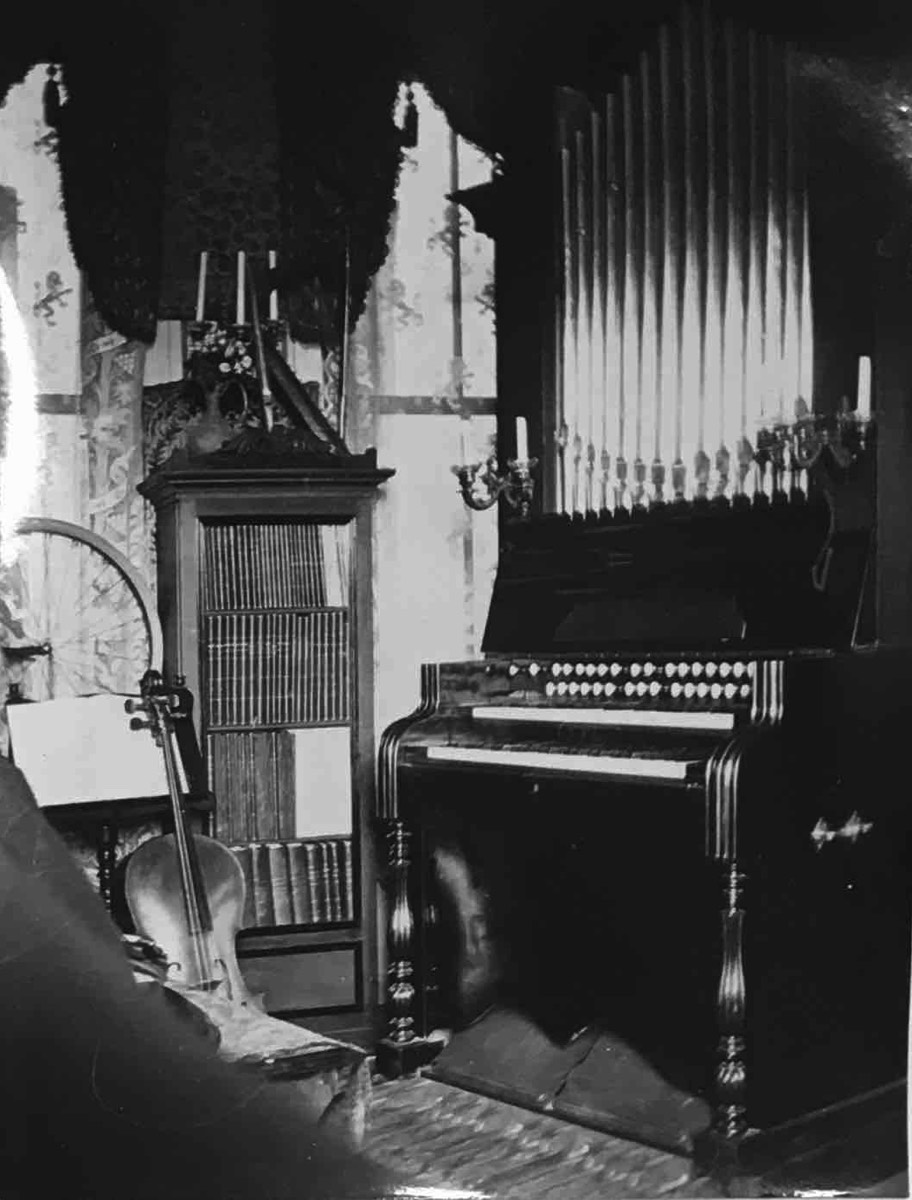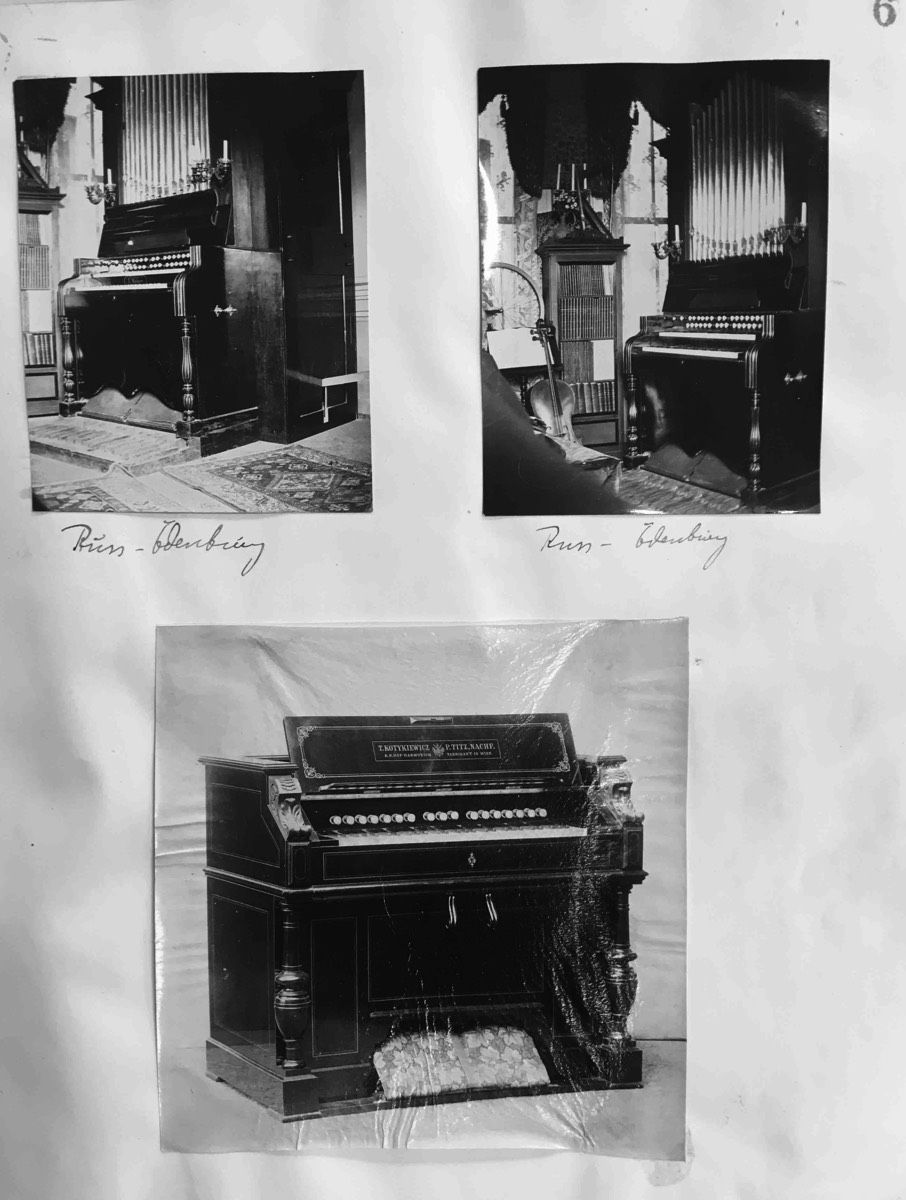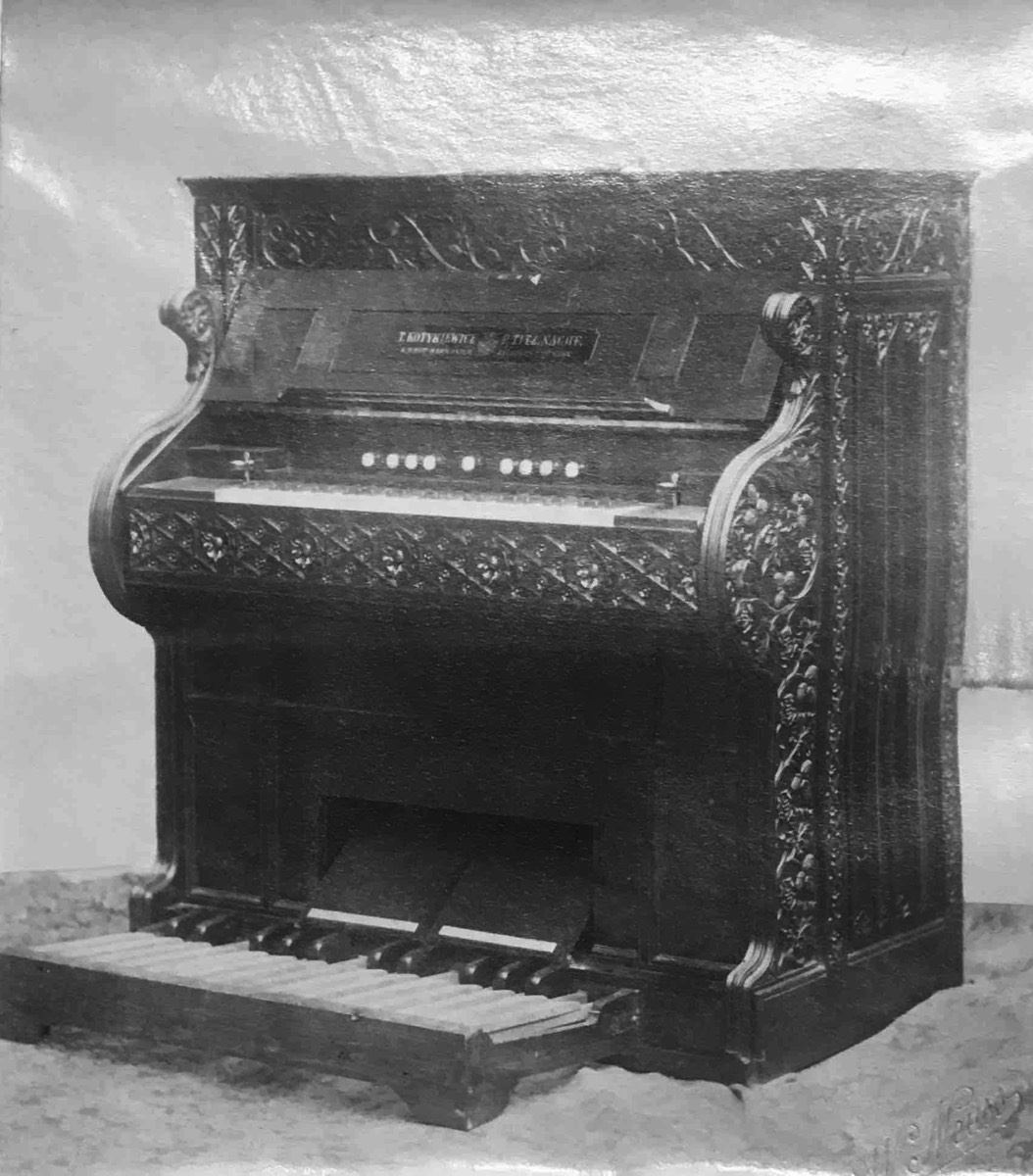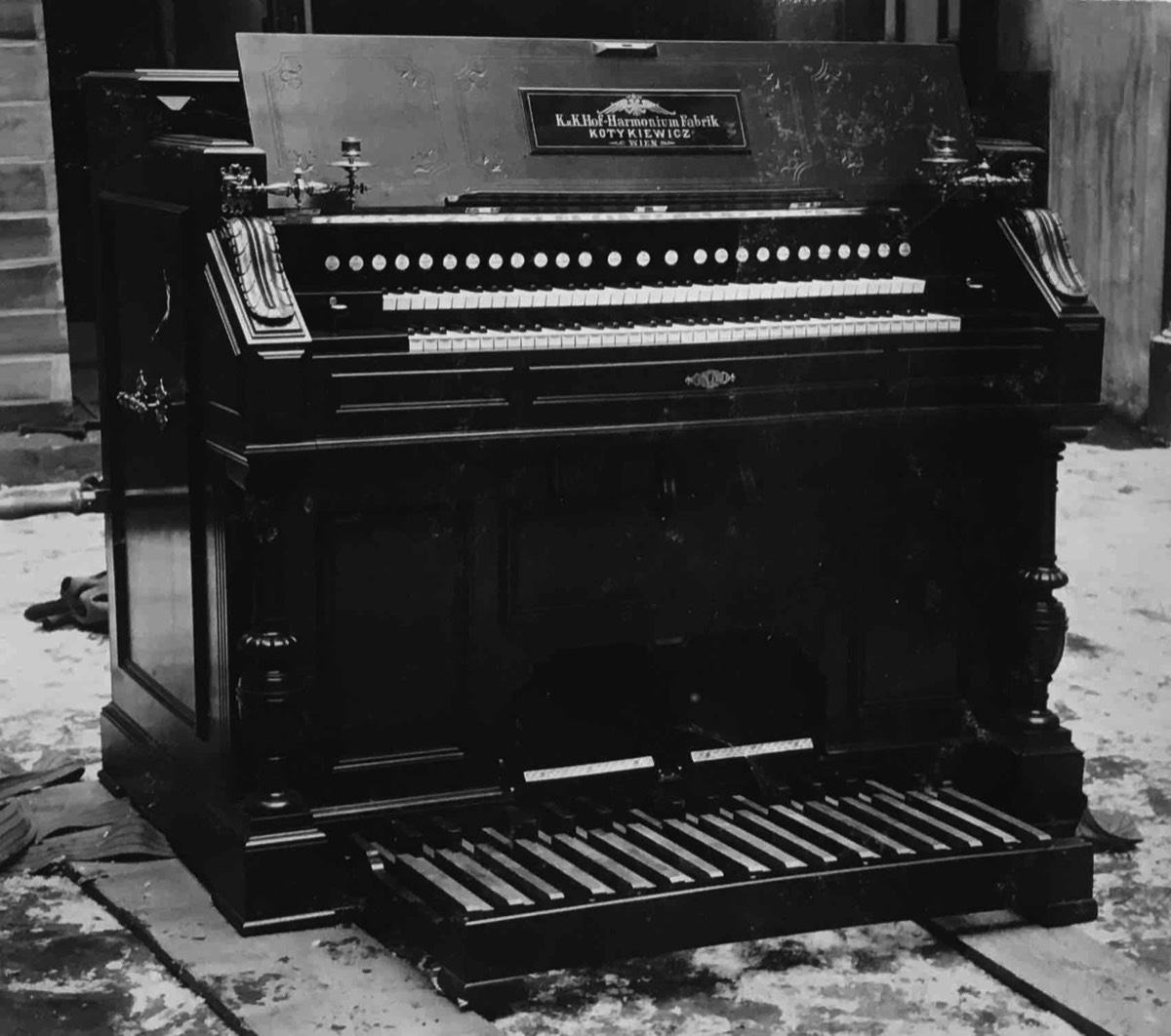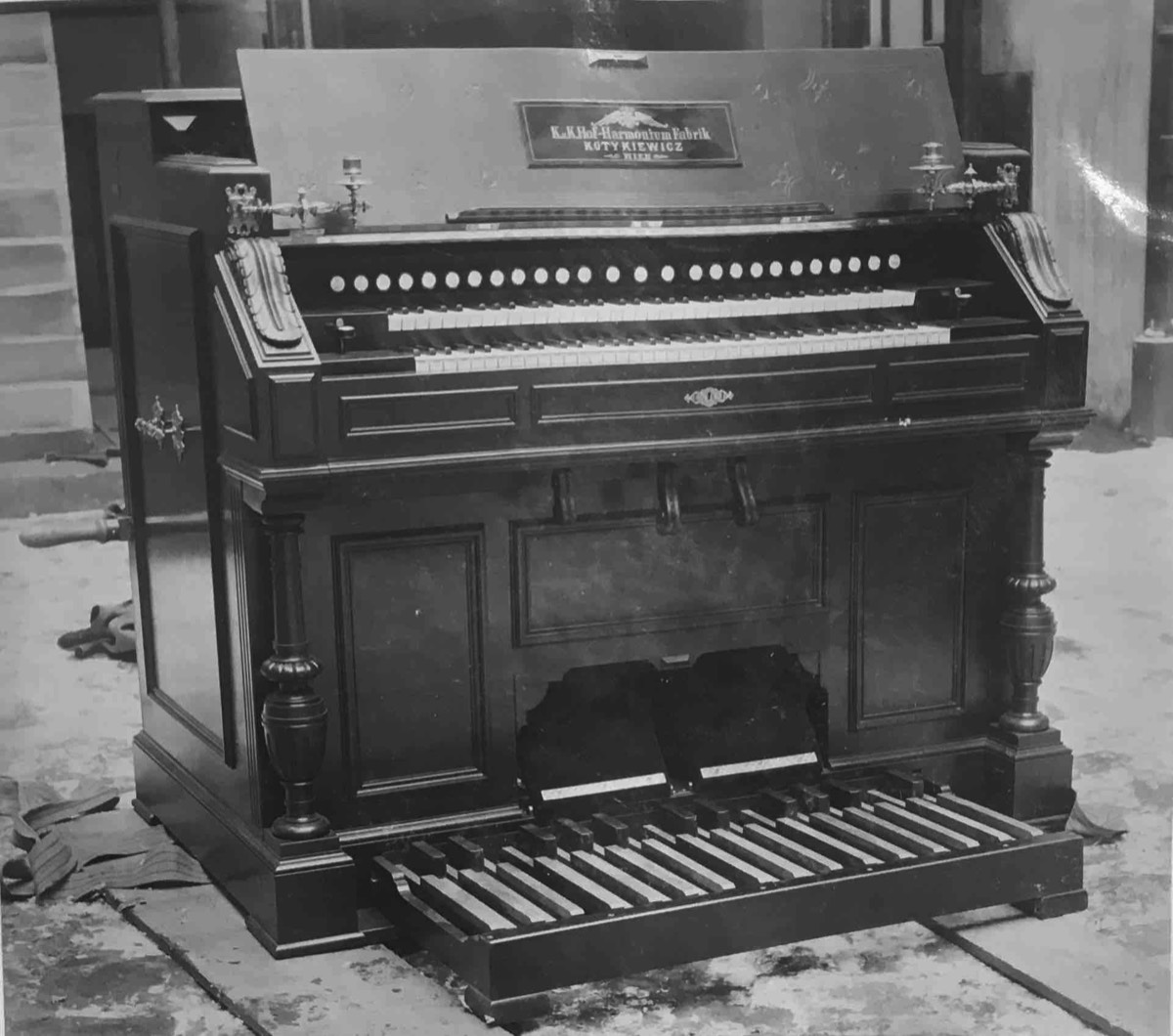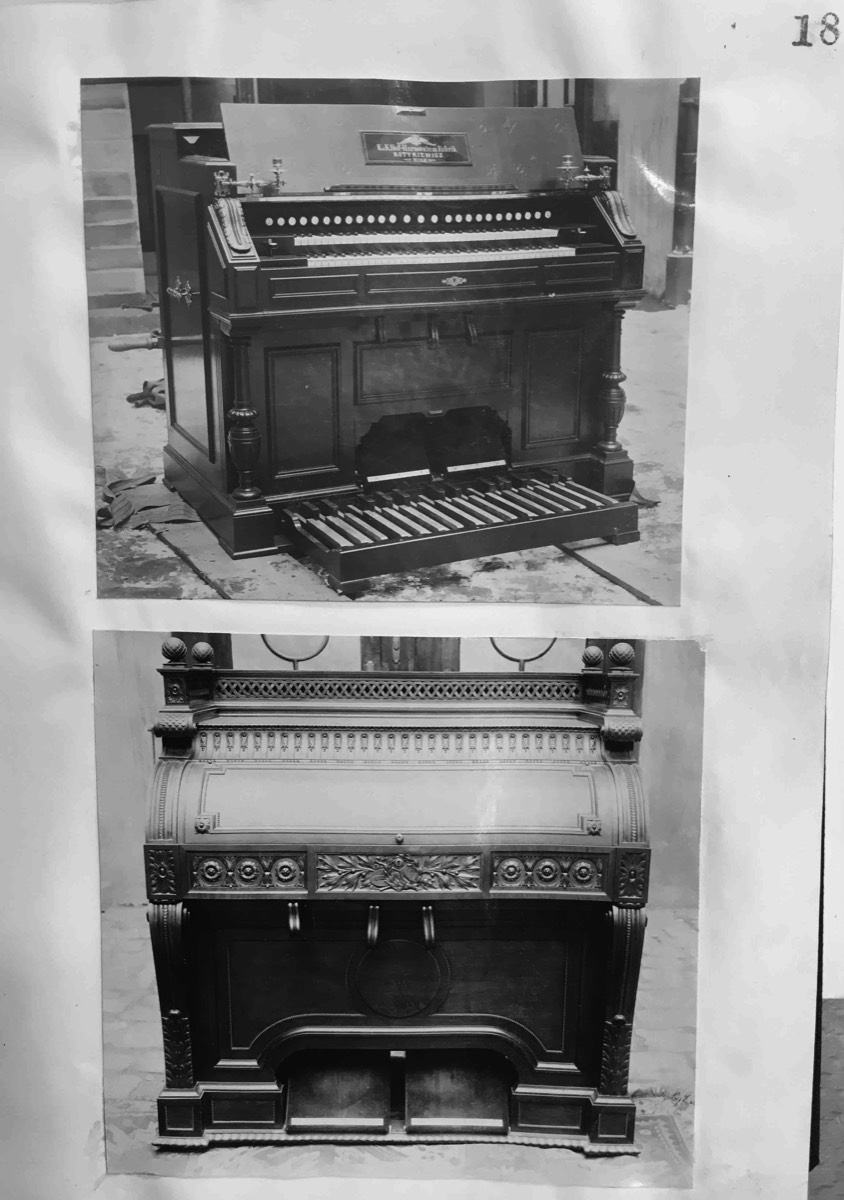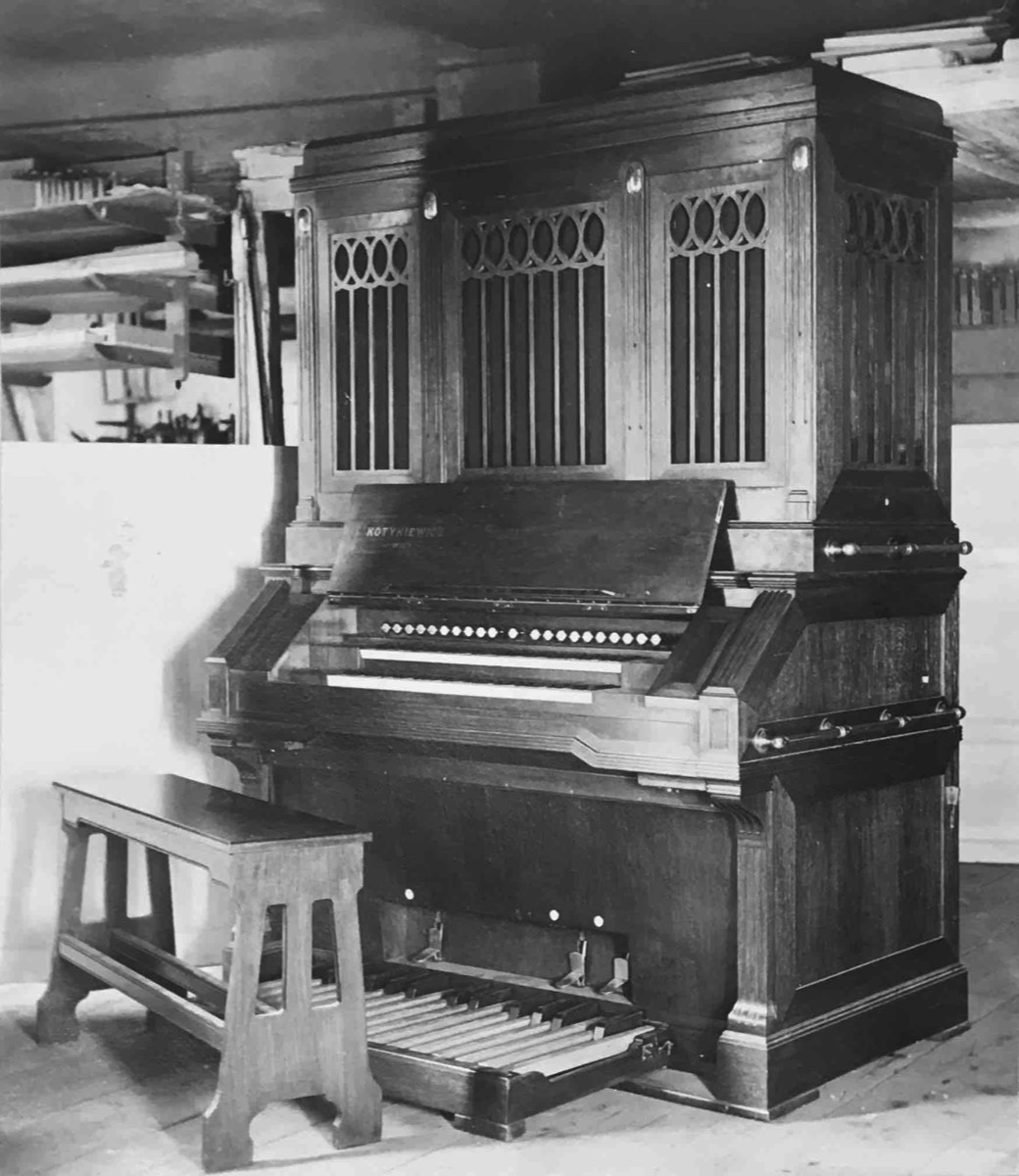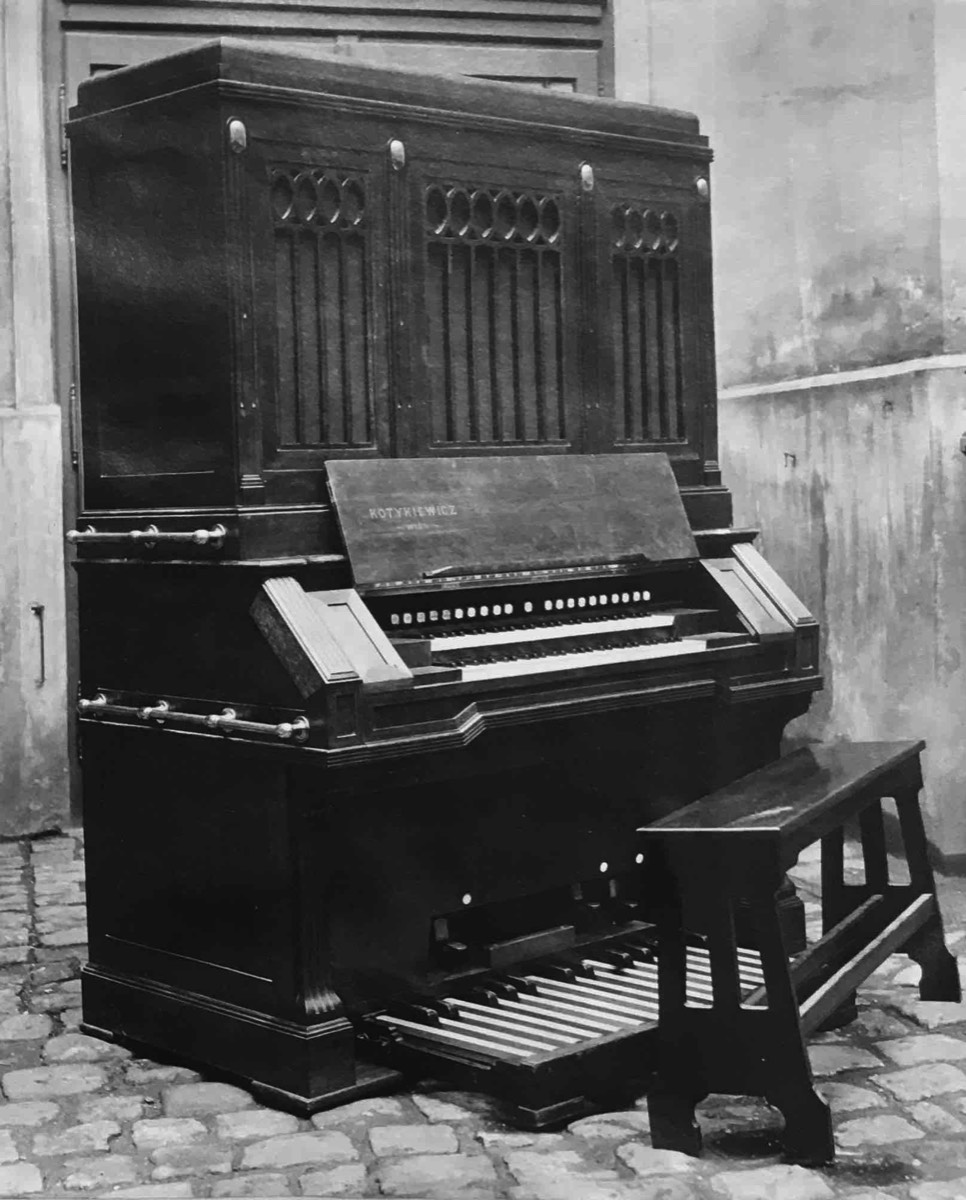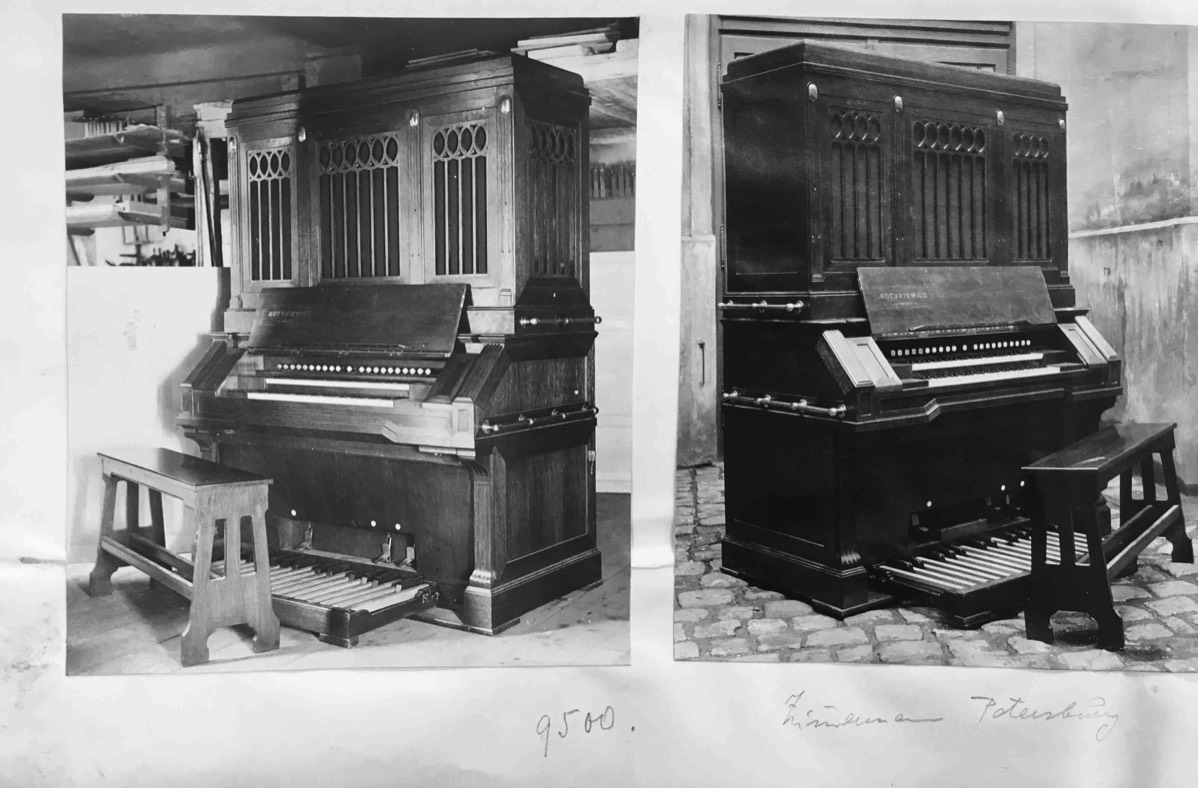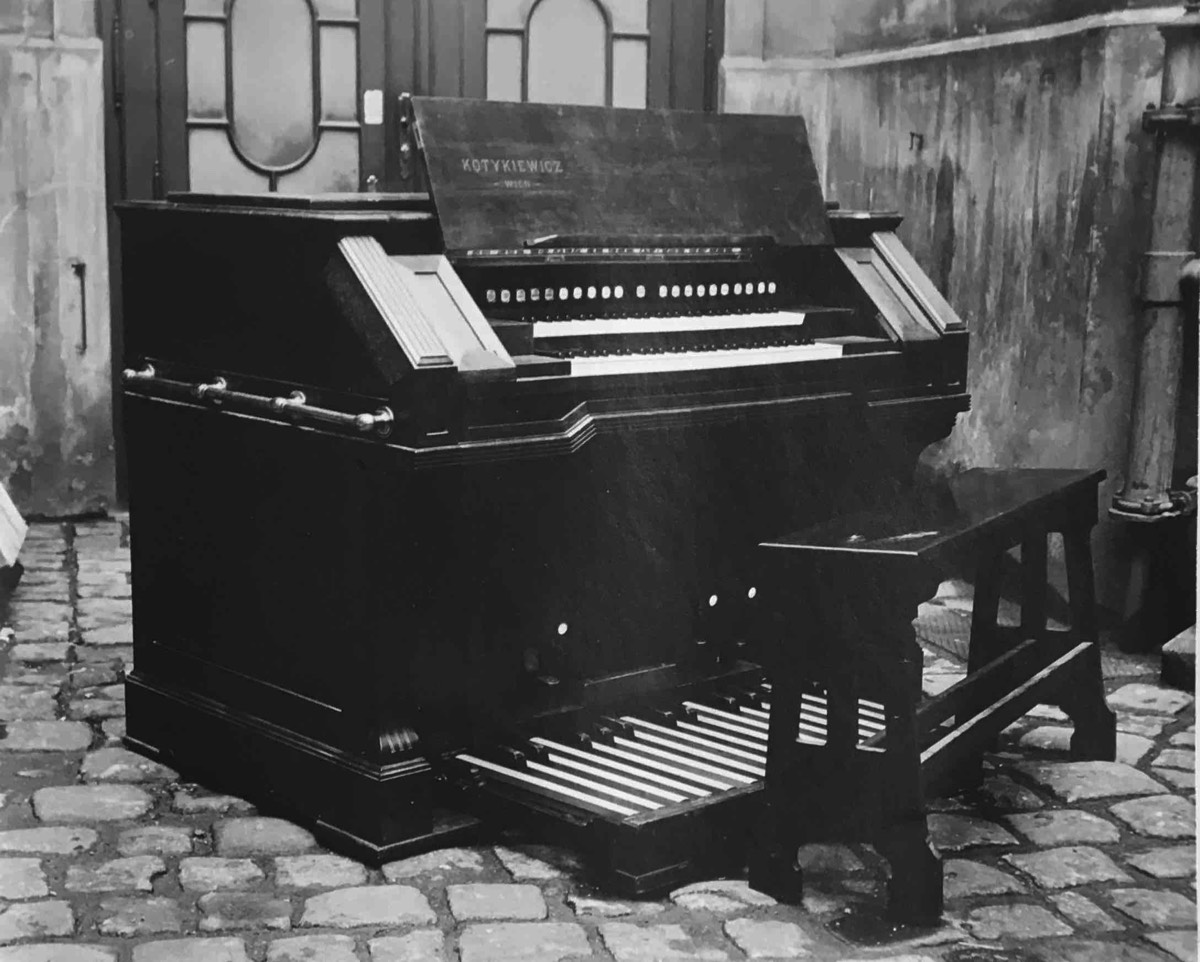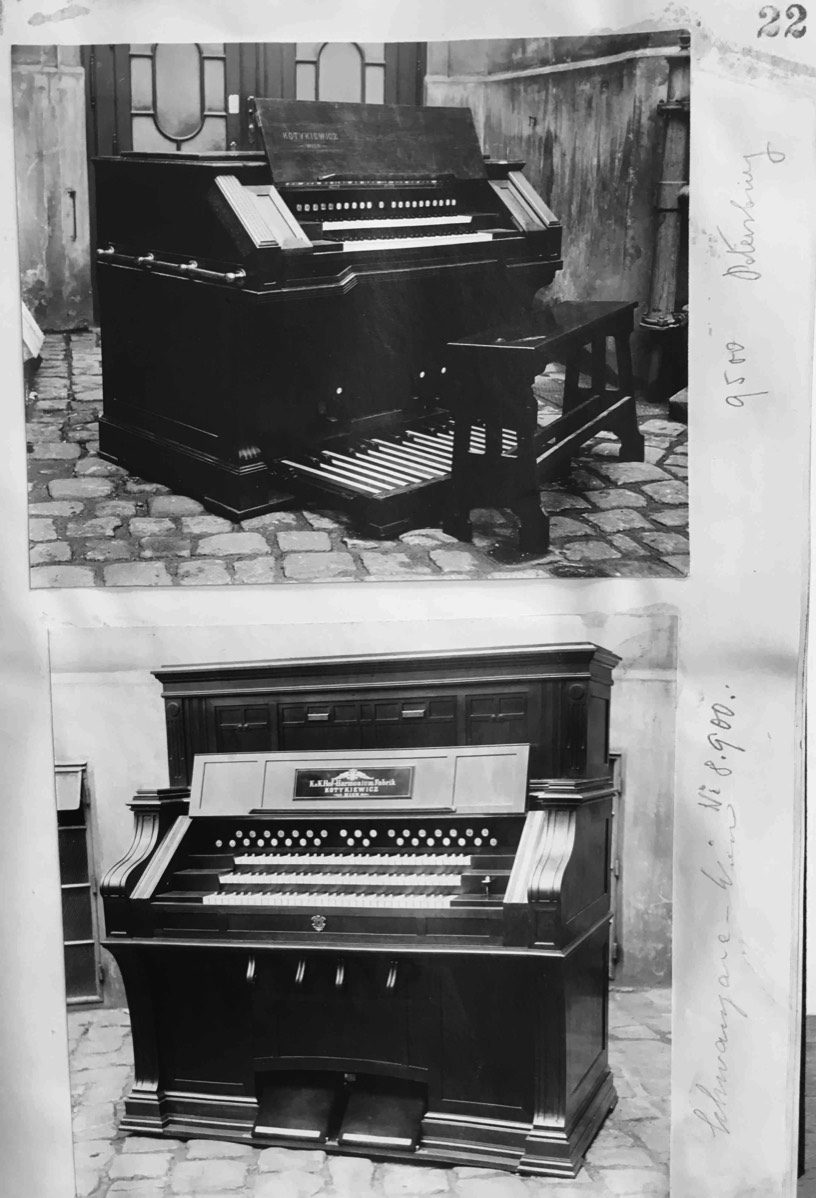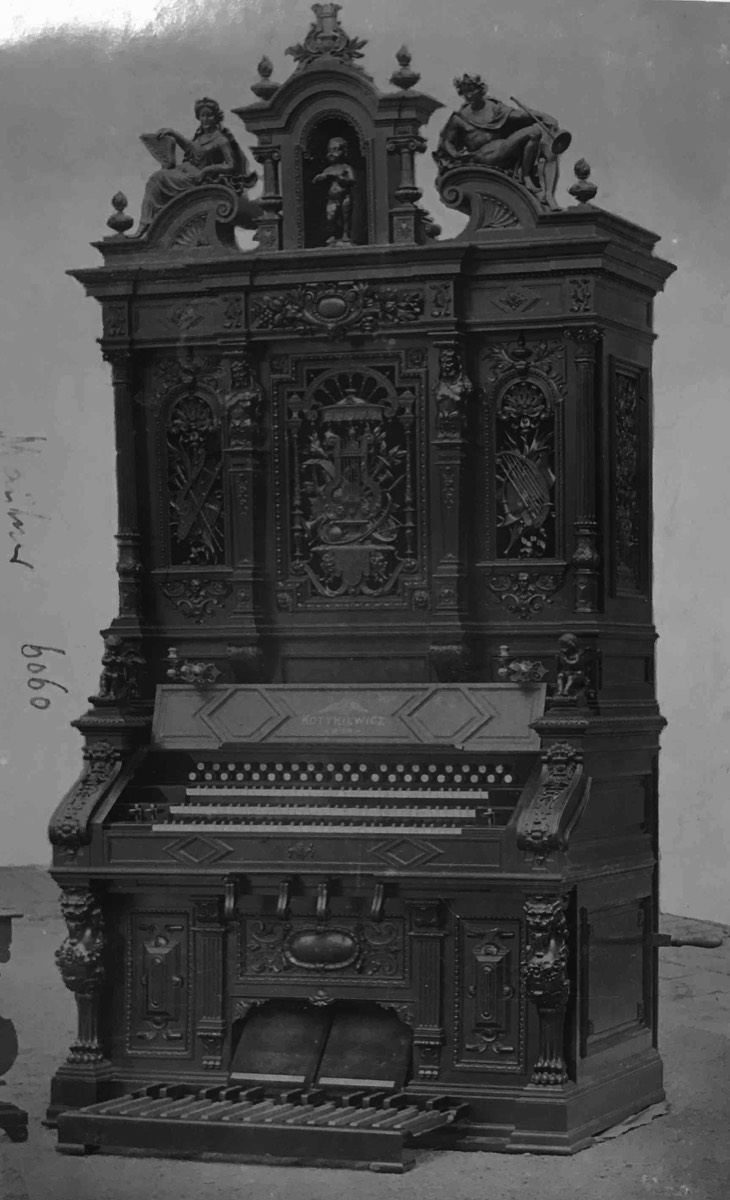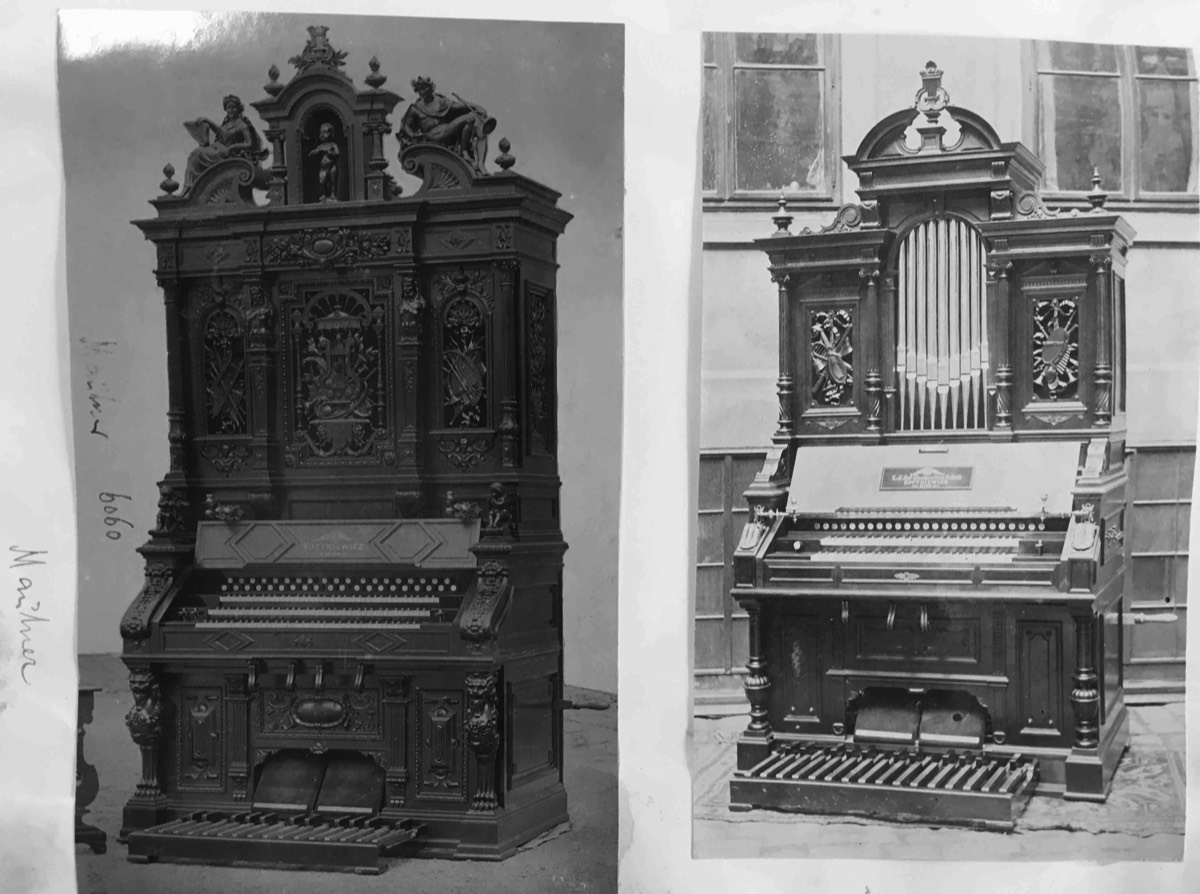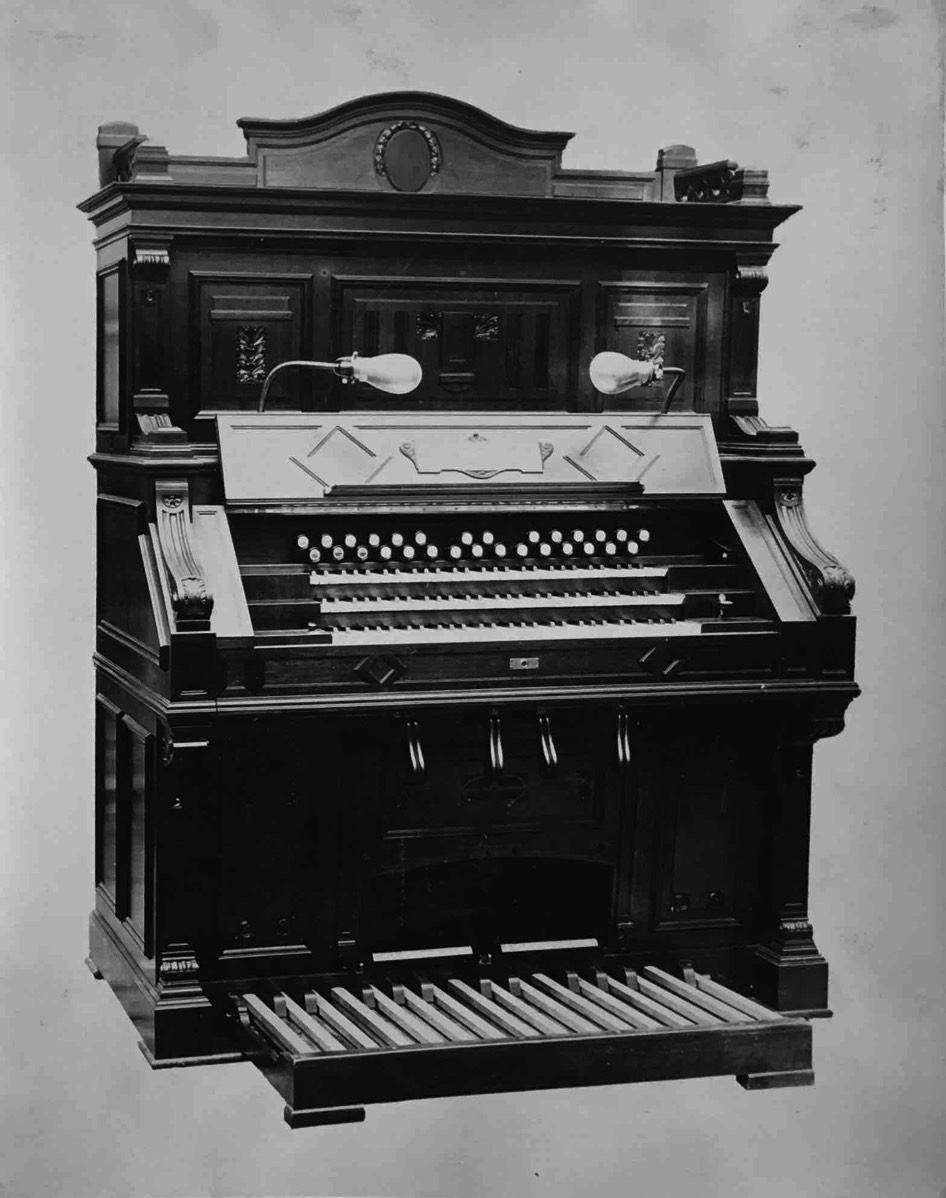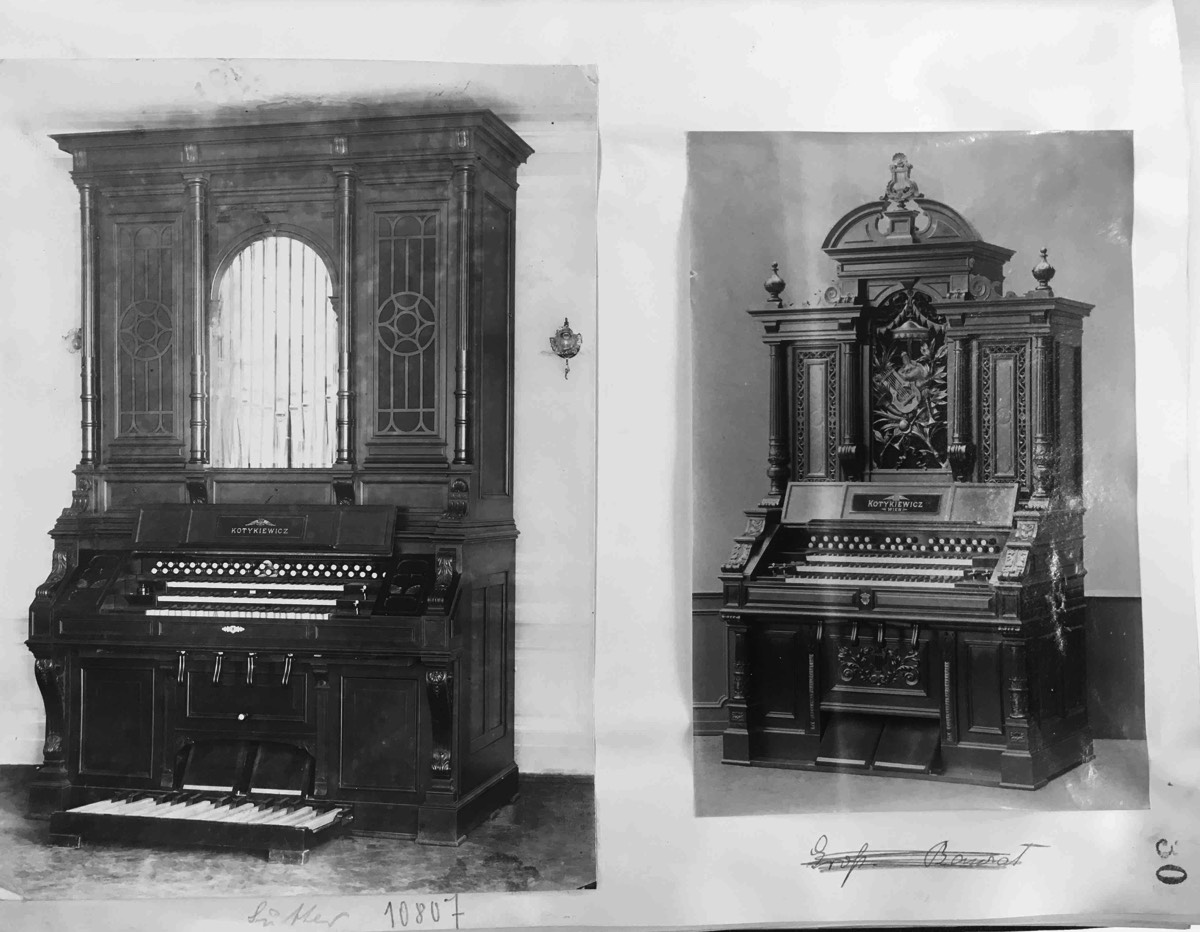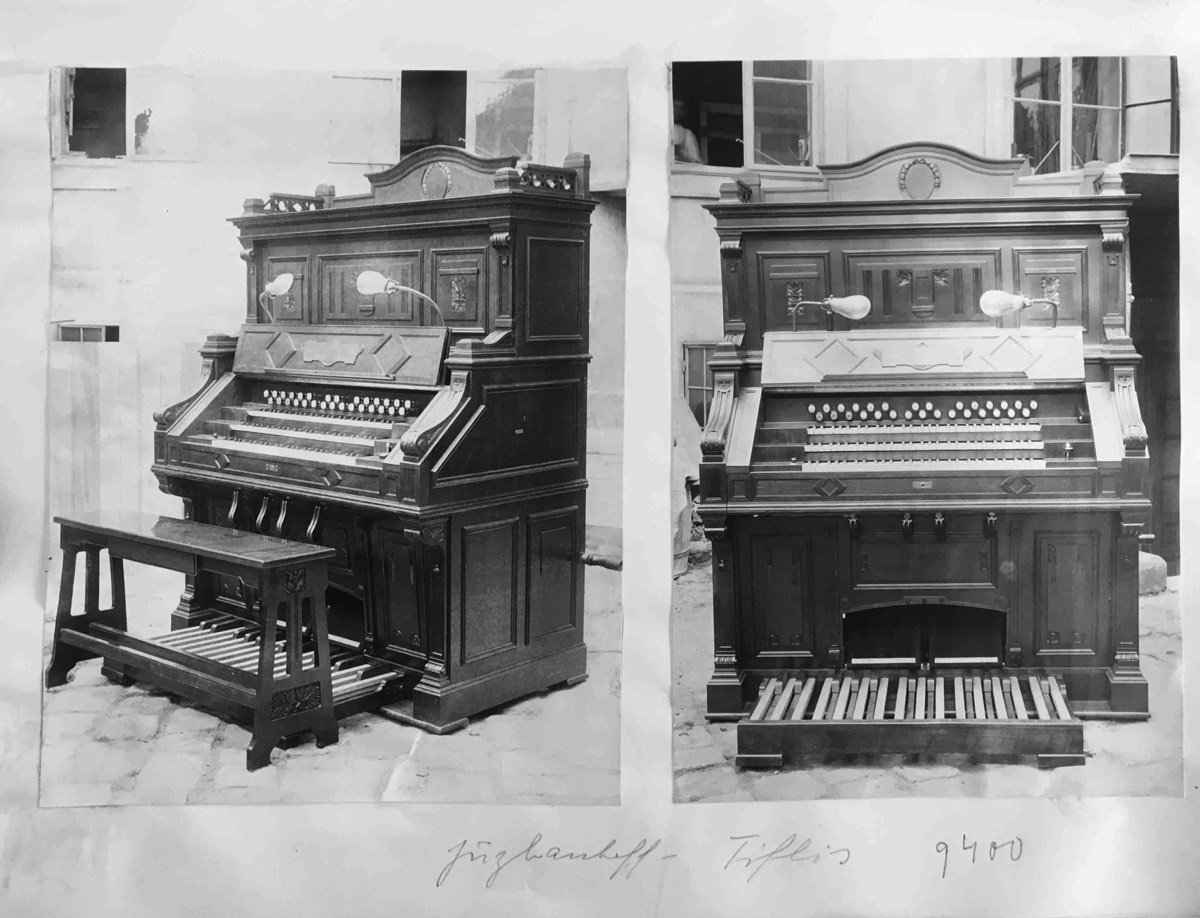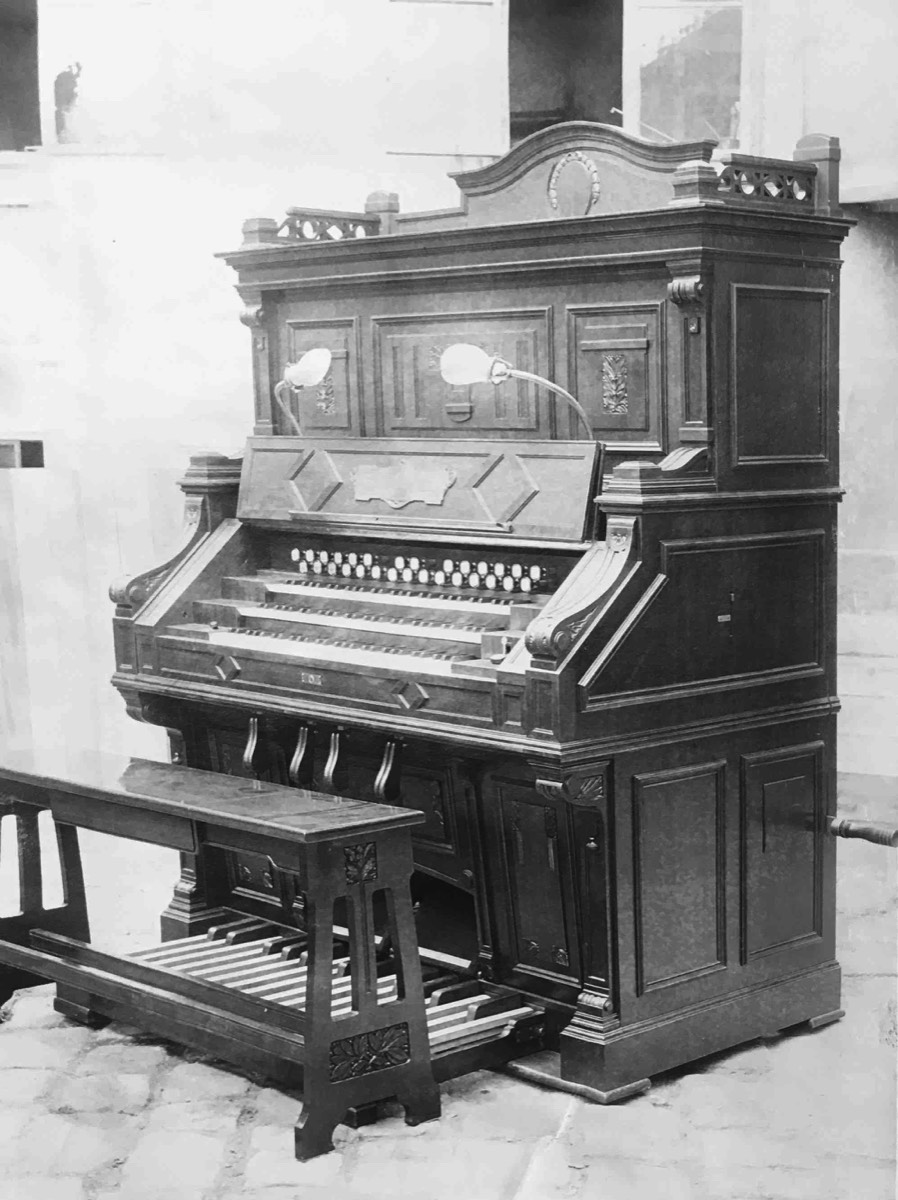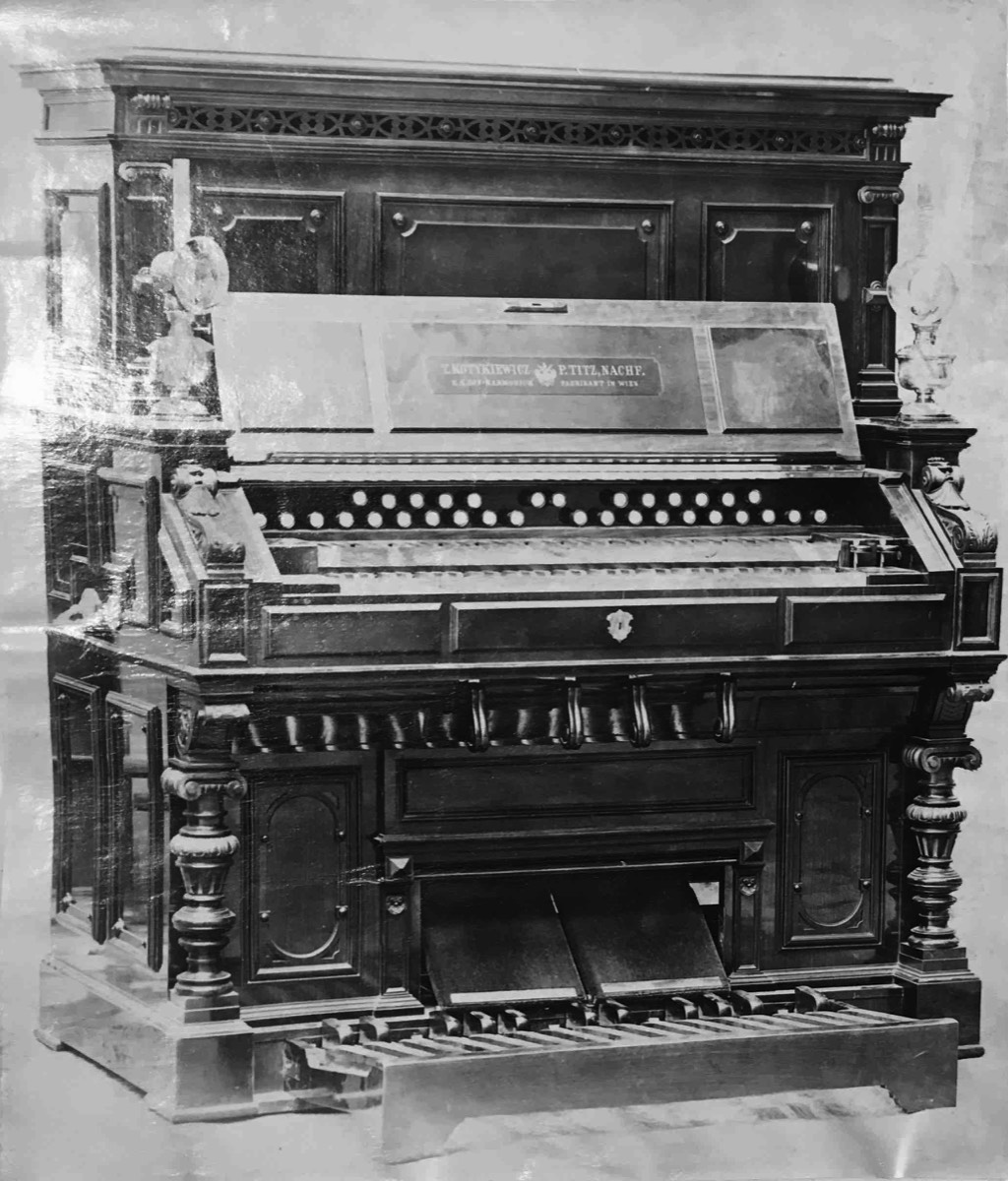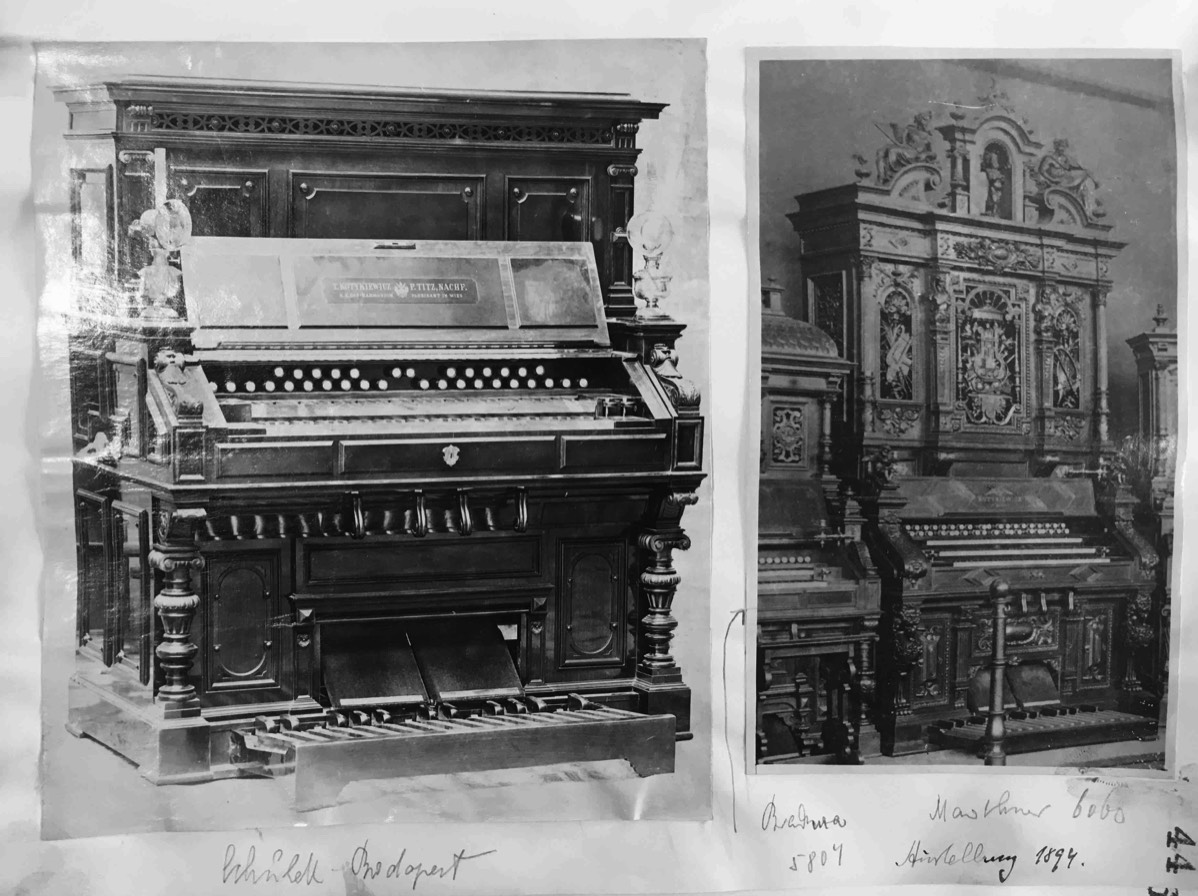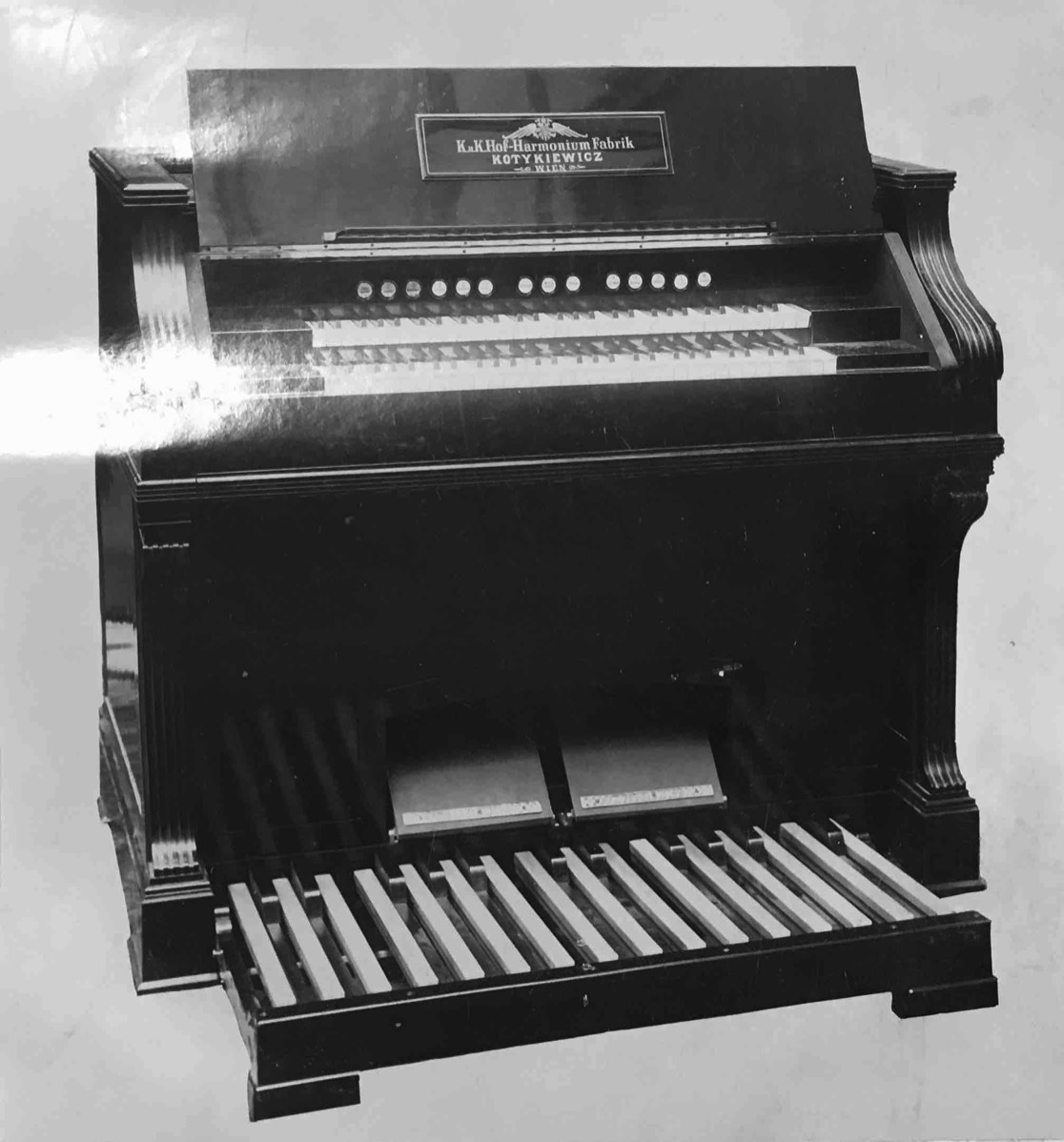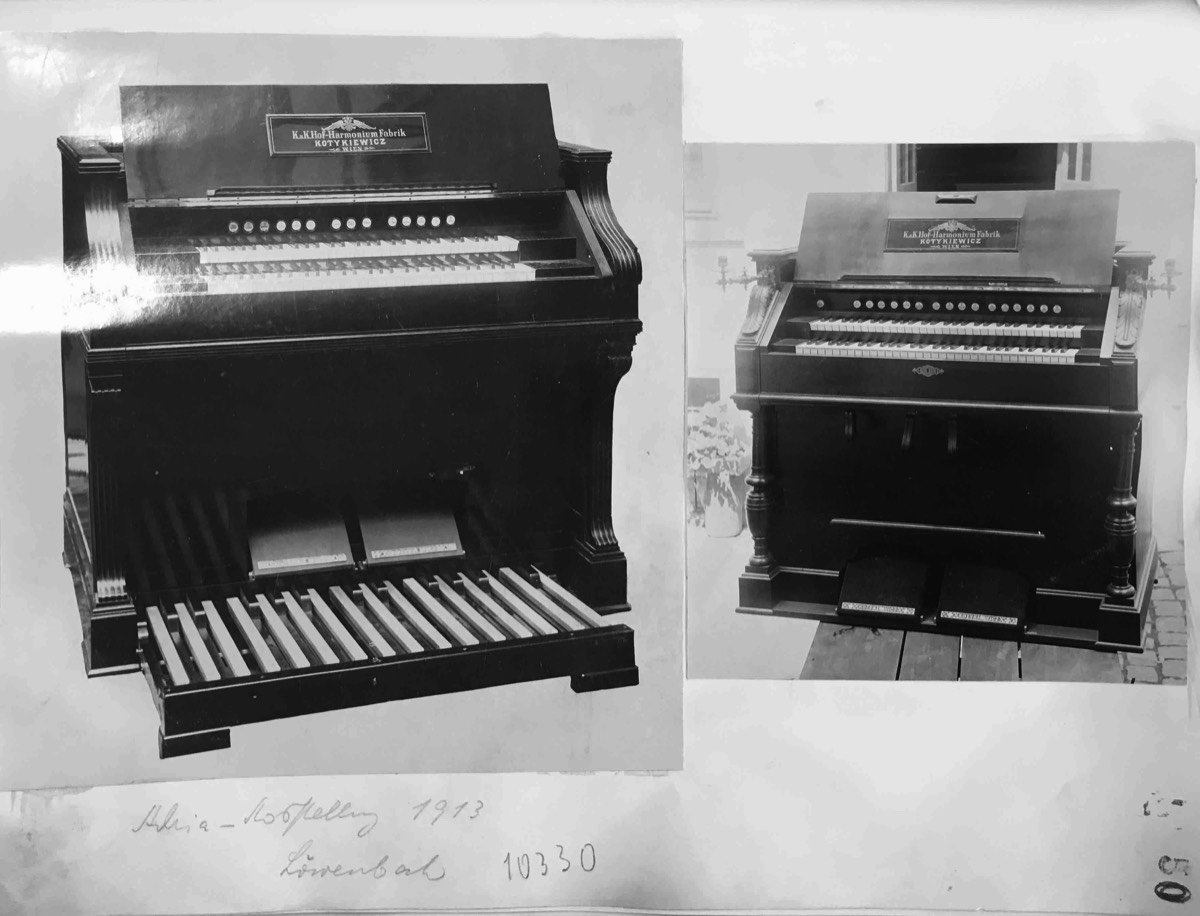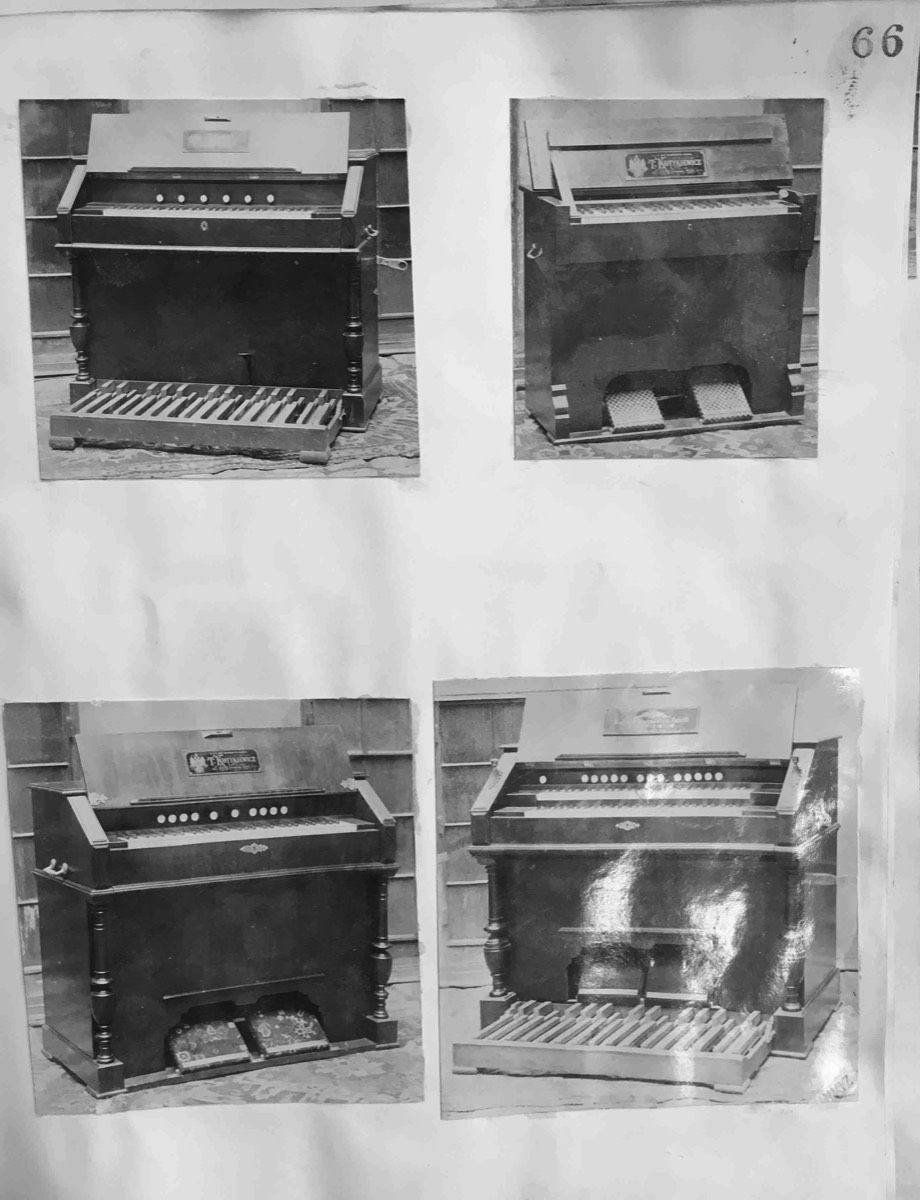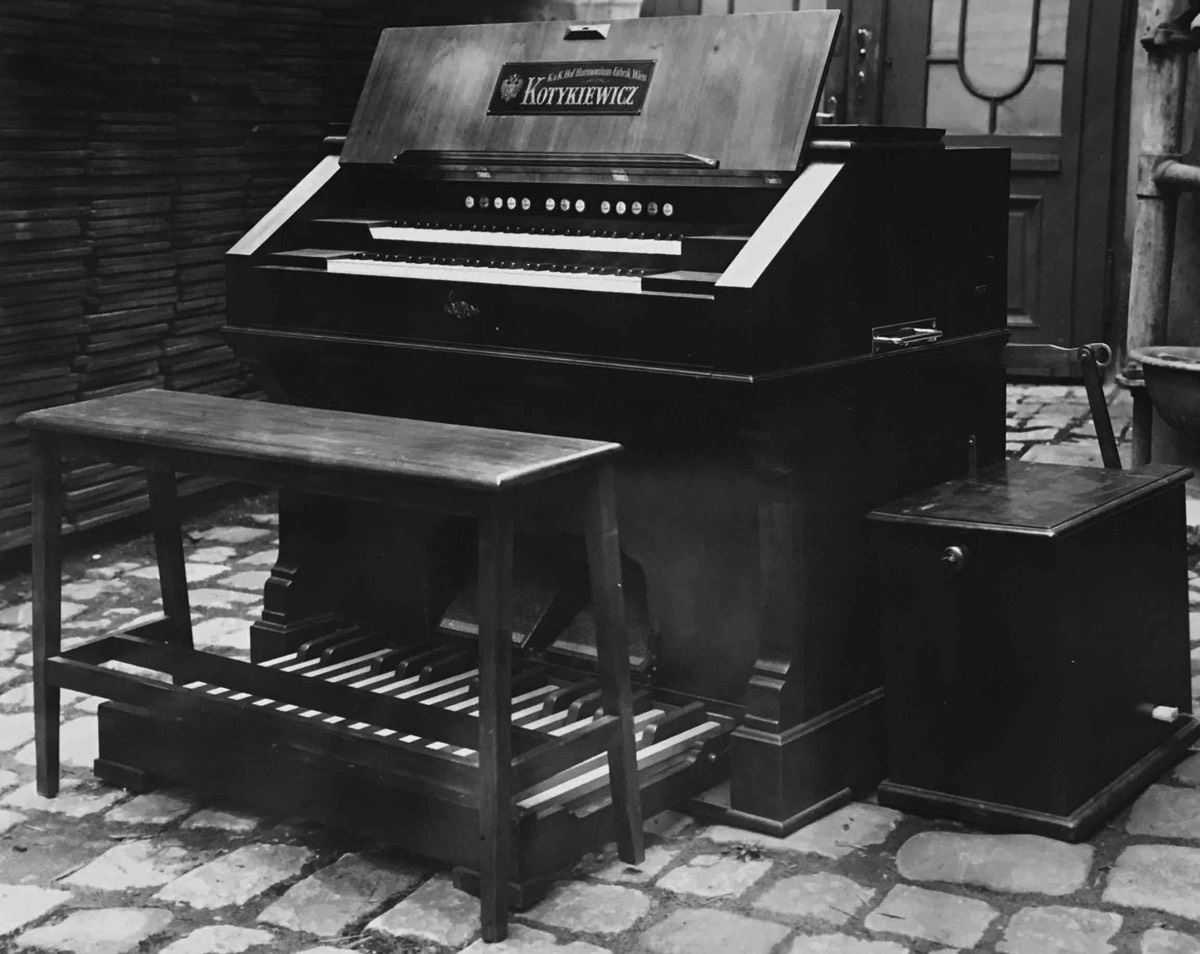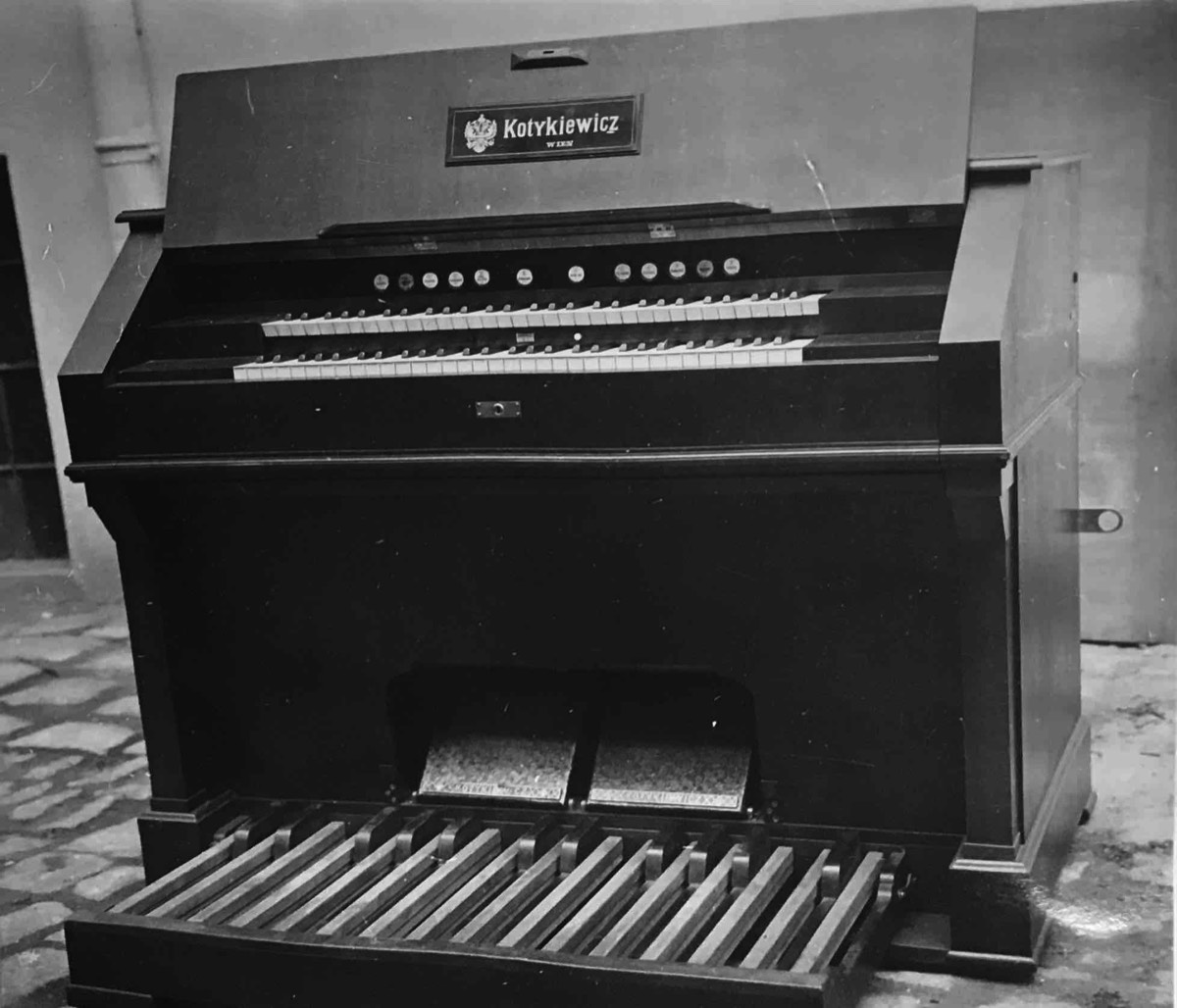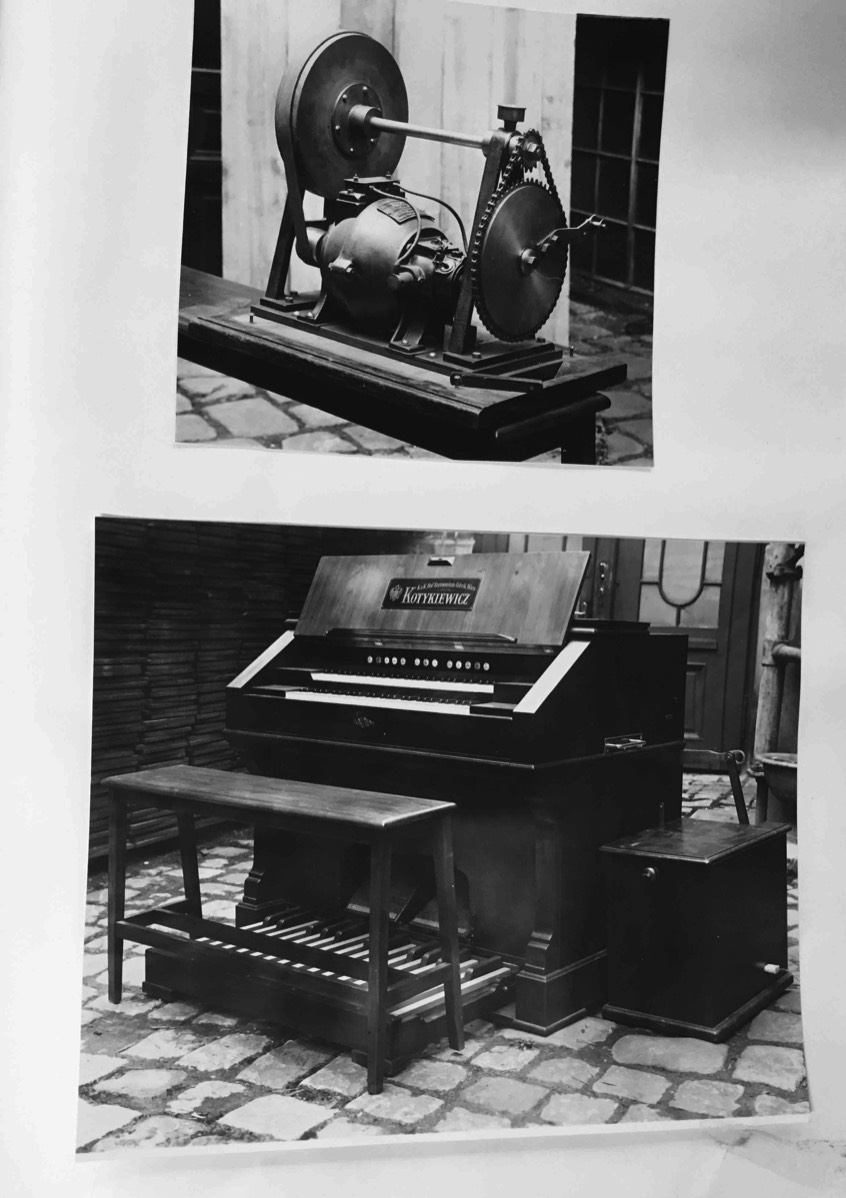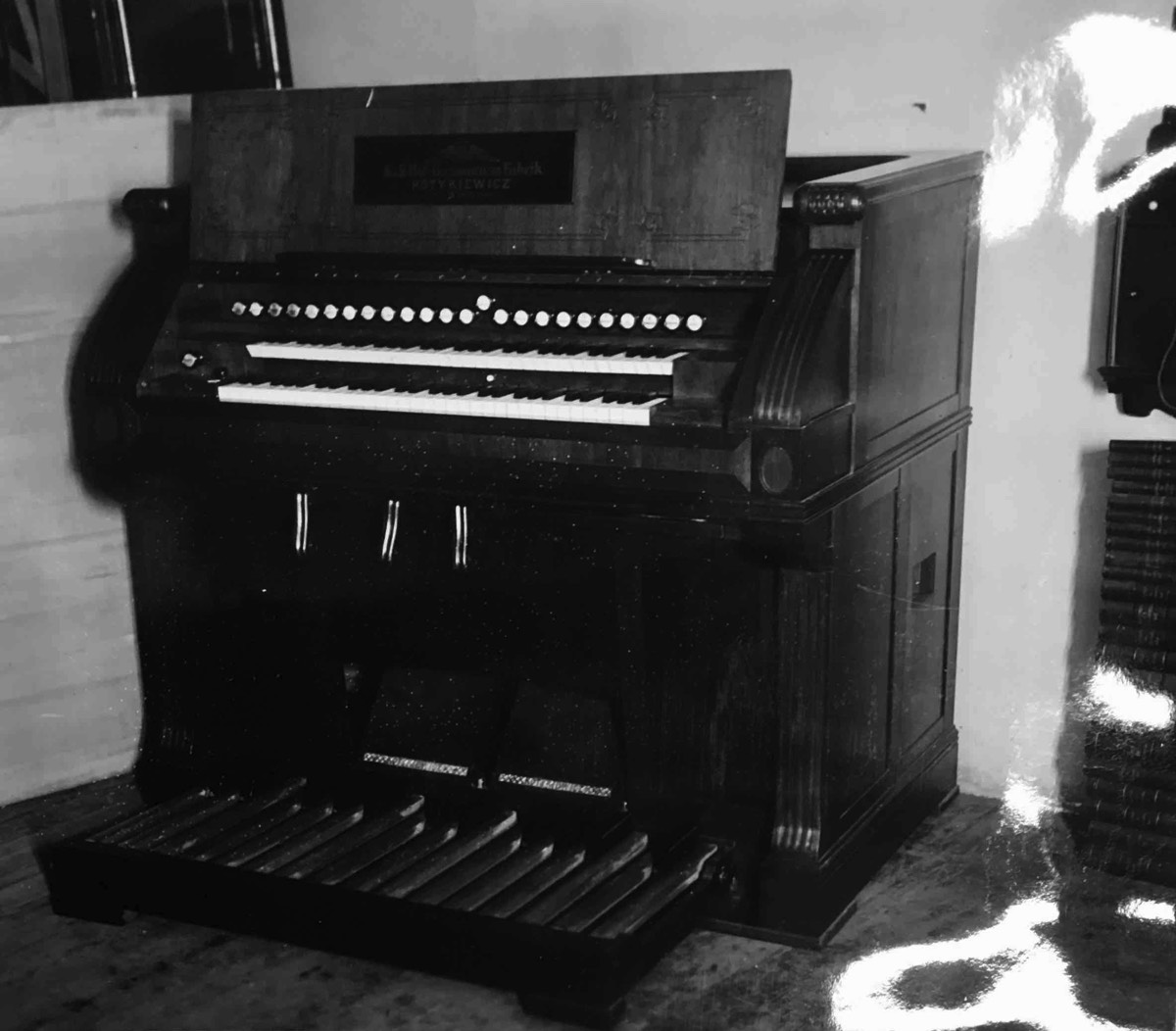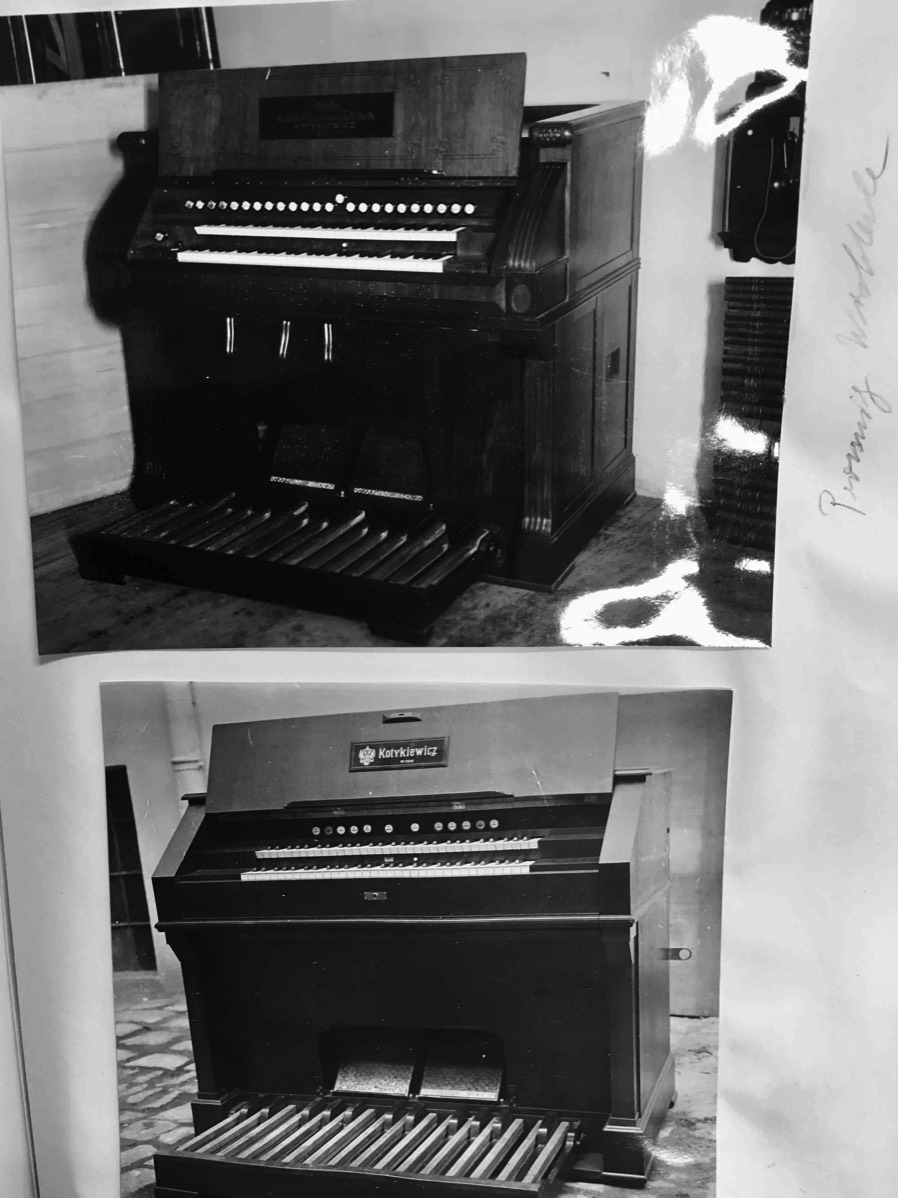 Die Pedalharmonien wurden natürlich für das Spiel der Orgelliteratur gebaut und verwendet. Sicher fanden auch viele Instrumente als "Orgelersatz" den Weg in viele Kirchen. Auch diese Harmonien waren Druckwindkonstruktionen. Das Spiel mit der Expression war natürlich nur manualiter auszuführen. Spielte man mit Pedal, wurde die Windversorgung durch einen elektrischen Gebläsemotor oder durch eine zweite Person, die den seitlich angebrachten Schöpfhebel bediente, sichergestellt. Bemerkenswert ist, wie exakt die tiefen Pedalregister ansprechen. Das ist keine Selbstverständlichkeit, auch nicht bei einer Orgel. Beim 16´ ist in den tiefen Lagen ein deutlich vernehmbarer Ton zu hören und nicht nur ein "Brummen" oder "Rauschen". Meistens hatten die Pedalharmonien im Pedal zwei Register: Subbass 16´und Bourdon oder Cello 8´. Wer sich bei der Bestellung noch für eine Pedalkoppel entschied, erweiterte die Klangmöglichkeiten enorm.

The pedal harmoniums were of course built and used for playing the organ literature. Certainly many instruments found their way into many churches as "organ substitutes". These instruments were also pressure wind constructions. The playing with the expression was of course only to be performed in a manual way. If one played with pedal, the wind supply was ensured by an electric fan motor or by a second person operating the side-mounted scoop lever. It is remarkable how precisely the low pedal registers respond. This is not a matter of course, not even with an organ. On the 16´ a clearly audible tone can be heard in the low registers and not just a "hum" or "hiss". Most of the time the pedal harmonies in the pedal had two registers: Subbass 16´ and Bourdon or Cello 8´. Those who still decided to use a pedal coupler when ordering extended the sound possibilities enormously.